Step into Quaint, Old Tokyo History!
JAPAN
A walk through enchanting, budding Ueno Park and further north, leads to the old shopping street, Yanaka Ginza. This is a still existing, traditional neighbourhood that in its own way reveals an exceptional corner of old Tokyo history. Customs, etiquette, temples and shrines link directly back to the fascinating past.
UPDATED: 16 MAY 2021
View on map

We set out from Ueno Park heading towards the Yanaka district, located just south of Nippori Station. It is is one of the few remaining quarters in Tokyo that wasn't bombed and destroyed during World War II. If you seek a traditional and historical part of Tokyo with the spirits of a bygone time, this is absolutely the place. Artisans still thrive in the area, making a living by selling their craft products. Small local shops flourish and Japanese cuisine reaches the street.
Little by little the neighbourhood changes character, and to our surprise we suddenly find ourselves in a village-like part of the city with twisting streets full of cyclists going in all directions.
Advertisement
The intricate quarter features small houses with green bamboo and lots of flowerpots and pot plants at the entrances. Hadn't we known that we are in fact in the metropolis of Tokyo, we could easily have believed to be in a remote village somewhere in Japan.
A little bit further ahead we enter the large and famous Yanaka Cemetery. What in particular draw our attention are the tall, engraved or painted, wooden sticks or sotobas placed behind each grave.
Sotobas are added at memorial services for the buried family member. The historic cemetery is an interesting glimpse into old Japanese Buddhist burial customs.
Actually, Japan's last shogun is buried in Yanaka Cemetery, too. Searching around we try to see if we can find his grave.
Photo: Travel In Culture
Yanaka Ginza – traditional Tokyo
Out again, we find another intriguing place. A tiny tea shop sells sweet, appetizing bean cakes for a few yen, and before long we are sitting on the dark red velvet cushions on the outdoor bench enjoying the sweets with a cup of green tea.
While ambling around the curving lanes, energetic cyclists repeatedly overtake us. It is insanely silent and definitely differs a bit from the Tokyo you usually picture.
After strolling around for a while we reach a surprisingly crowded street. It is Yanaka Ginza – the 'busy', traditional local shopping street in Yanaka.
Advertisement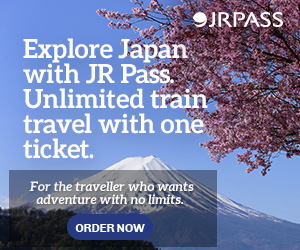 Japanese heritage and history inevitably pop up here and there in Yanaka Ginza, creating a unique mix of the ultra-modern and the old Tokyo.
At this time of the day Yanaka Ginza is pretty packed with Japanese housewives and others going for provisions before dinner. We spot take-away meals, dried fish, colourful sashimi or sushi and beautiful ceramics for a tea ceremony in the old shops. Yanaka Ginza really features a good mixture of inviting food, traditional atmosphere and quality artifacts. It is at the same time slightly quaint and yet extremely fascinating.
Most shops in Yanaka Ginza seem to have expanded to the street, so passing through the vivid street with appealing scents from kitchens and stalls is like being on a huge outdoor market.
Photo: Travel In Culture
Handicrafts in Yanaka Ginza
Curiously, a bit down Yanaka Ginza, I enter a pottery shop to admire the handicrafts. The owner immediately offers me a cup of freshly made green tea. I follow the impressive racks of unique pottery to the very back of the room, adjacent to a small kitchen where they actually use some of their own craft products for cooking. I find nearly all they sell extremely beautiful, so it is hard to select just a few items. This is one of the moments that I wish I would be able to take infinitely many things back home – without being restricted by my bag of limited size!
Strolling down Yanaka Ginza is a kind of historical journey into a Japan that hasn't changed for a few hundred years. The setting is truly traditional with a genuine atmosphere. A hidden gem in otherwise modern Tokyo.
The other end of Yanaka Ginza is right by Nippori Station from where we later conveniently take the Yamanote Line back to Okachimachi and its whirling streets. Barely ten minutes away, but there is a world of difference between the settings.
Old Tokyo history and rising skyscrapers
The contrasts in Tokyo are stark. Modern buildings and high tech – side by side with a traditional Tokyo with reminiscences of the ancient Edo or Tokugawa period. Densely populated streets and quarters surrounded by village-like roads and fine single-family houses as in Yanaka. The metropolis is everywhere multifaceted and surprisingly varied.
Tokyo's specific skyscraper districts are dispersed among quarters of more local character, green and blossoming parks, temples and shrines. To the more famous ancient buildings in Tokyo belong the old, colourful Buddhist Sensoji Temple, also known as the Asakusa Kannon Temple, and the Shinto shrine Meiji Jingu – both rich in history.
Photo: Travel In Culture
The Meiji Jingu Shrine in Tokyo was dedicated to the old Emperor Meiji who ascended the throne back in history – in 1867. This was the end of the feudal era. Emperor Meiji moved the capital from Kyoto to Tokyo – or Edo which was the old, historical name for Tokyo. The Meiji era, which lasted until 1912, was the era of modernisation and technological improvements and an approach to western lifestyle.
There, at the famous Meiji Shrine with the massive and tall torii gate, we are as fortunate as to stumble across the ceremony and procession of a Shinto wedding. Curiously, we are contemplating the elegant white wedding kimono of the bride as well as the outfit of the groom and the close family members. It is a fascinating glimpse into old Tokyo, as well as Japanese traditions, culture and history.
Photo: Travel In Culture
Chiyoda Imperial Palace is another significant, historical site in Tokyo, which is still today the residence of the Emperor of Japan. Moreover, it is the location of the former Edo Castle. Edo Castle, dating back to 1457, was the impressive residence of the Tokugawa shogun who ruled the country in the years 1603 – 1867. Subsequently, also Emperor Meiji took residence at Edo Castle from 1868 to 1888.
The Imperial Palace is with its East Gardens another example of a vast green area which is quite isolated in central Tokyo.
Entering the East Gardens totally breaks the illusion of being in a bustling metropolis with its absolutely vibrant life. It is surprisingly quiet around the defense area of the monumental Edo Castle. From the architectural style here you easily get the impression that the place is stuck in a 15th-century time warp. There is nothing around to contradict it. The place is outstanding in beauty and simplicity.
A few steps out of the East Gardens, everything changes again into a contemporary Tokyo. The contrasts between old and modern are striking and keep on surprising us. The variety is precisely what contributes so to the charm of the vast, sprawling metropolis.
Where to stay in old Tokyo
Advertisement
Hotel Gracery Asakusa
This hotel has a top location in Asakusa near the vivid and popular streets around the old Sensoji Temple and is near the kitchenware street, Kappabashi Street. Ueno Station is within 20 min walking distance and Tokyo Skytree within 20 min. All rooms are equipped with a kettle, air conditioning and a flat-screen TV.
Check the price / book
View more hotels by district in Tokyo!
Read more about Tokyo (vibe, see & do, accommodation, price level, transport, safety, climate, history) in our Facts About Tokyo – Travel Guide.
Do you need a 3-day itinerary in Tokyo?

If you have only got 2 days in Tokyo to explore, you may consider this 2-day itinerary: Best Things to Do in Tokyo – Itinerary 2 Days
Read next
Travel Insurance
Have you considered what you will do in the (unlikely) event of something unforeseen happening? Do you need a travel insurance? Click here to get a quote and buy your travel insurance.
Visa
Have you checked if you need a visa for your trip? Click here to check and apply for a visa.
Share 'Step into Quaint, Old Tokyo History'!


INSPIRATION
Image credit 'Step into Quaint, Old Tokyo History': Travel In Culture
Old Tokyo History