Sneak Inside the Odd Otaku Stores
JAPAN
Collecting gachapon items is extremely popular in Tokyo! The Japanese insert a coin and pull out colourful capsules – in the same way as people in the rest of the world buy candy or drinks. So what on earth is inside these tiny capsules that can fascinate a whole nation of Japanese?
UPDATED: 29 JAN 2023
You cannot stay in Tokyo without at some time or another coming across the otaku stores and peculiar gachapon vending machines right on the street – spitting out tiny colourful objects. So what is really inside these alluring plastic boxes?
It is a puzzling hobby here that you can have regardless of age: collecting tiny objects from the anime industry as well as from everywhere else. The items can be anything from small anime figures from the Pokemon, One Piece or Dragon Ball universe to a funny miniature version of any other existing object… a fruit, a piece of furniture or an electronic gadget. It is only the producers' lack of fantasy that sets a limit.
A sheer joy, an odd obsession or a captivating hobby to draw a capsule thing in the vending machines? It is at the same time peculiar and deeply fascinating! The million-dollar industry is seemingly deeply rooted in Japanese society and has become an indispensable thing for many Japanese.
Advertisement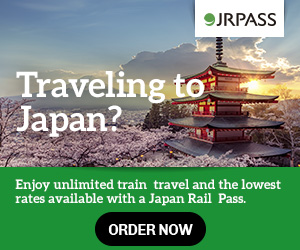 Where to stay in Tokyo
Advertisement
Otaku items in vending machines and stores
Near Tokyo Station the number of gachapons in a row is truly impressive and amazing. The word gachapon means vending machine and is composed from the sound of the machine gacha and the drop pon. Obviously, every day thousands of these odd capsule items are sold from these gachapons.
A young girl begs her mother for money to draw a capsule toy in one of the vending machine in the spectacular array. A few metres to the side a couple of younger men repeatedly and passionately insert coins to get hold of their desired otaku items.
Explore more of Tokyo?
Itinerary 2 days in Tokyo
Discover old Tokyo history
Advertisement
Otaku subculture
The otaku notion refers to the people obsessed with one single interest. It is a whole subculture in Japan which often relates to the anime and manga culture or the culture within the electronics industry. The concept is closely related to geeks, nerds or fans of specific interests within one of these subcategories.
You get the small quirky capsule toy items from the gachapon vending machines in otaku stores, malls, on the street corners or even at the train stations. They are ubiquitous in Tokyo and all over Japan. It is obviously an industry which is extremely popular here.
Akihabara is a good area to look for otaku stores if you want to give it a try. Here you will find everything within electronic gadgets, anime and manga related objects, trendy collectibles … and the popular vending machines. The manga subculture thrives here, and all kinds of entertainment and gaming within this category exist in the universes created in the anime stores, pachinko halls and maid cafés in the district.
In the store Gachapon Kaikan hundreds of vending machines are lined up side by side. Buying miniature items in the gachapons is like playing on slot machines – you just don't win money – but score your favourite otaku thing – if you are lucky! The store is crowded with trendy youngsters, stylish business men, hopeful children and gambling addicts.
When you are done in Gachapon Kaikan, you can continue to the neighbouring stores: Mandarake, Animate or the Cospa Gee Store for more irresistible otaku objects within the anime industry or maybe an otaku cosplaying outfit. Dressing up like your favourite anime or manga character with his or her special wig and accessories may be the ultimate otaku dream.
Another place to watch the teenager cosplaying culture is in Harajuku at Takeshita Street where the Tokyo pop culture flourishes, or in Yoyogi Park where you may be lucky enough to catch sight of rock & roll dancing young people dressed in appropriate outfits, as well as young girls posing for a photo in their vivid skirts.
Do you plan on staying 3 days in Tokyo and want to make the most of your stay? Then you may want to read our guide:

Travel Insurance / Visa
Have you considered what you will do in the (unlikely) event of something unforeseen happening? Do you need a travel insurance? Check here if you need a travel insurance for your trip – and check here if you need a visa for your trip and apply for it!
Read next: Hotel with an Onsen in Tokyo and 11 Must-See Shrines in Kyoto
Find useful travel gear: Travel Essentials
Accommodation / Tours: Check Hotels, Tours & Activities
Share on Social Media
Sneak inside the odd otaku stores, Tokyo
Featured image of
Sneak inside the odd otaku stores, Tokyo:
Travel In Culture
Otaku store Tokyo
INSPIRATION