Why are Tokyo Trains in a Class of their Own?
JAPAN
Japan's infrastructure is amazingly effective. Public transport, whether you have bought long-distance Shinkansen tickets or take the local Tokyo trains and subways, is more efficient than anywhere else on the globe – and the bullet trains excel in both service and precision.
UPDATED: 29 JAN 2023
Although it is not easy to communicate with the vast majority of the Japanese in other than a very basic English, it is fairly easy to get around in the largest metropolis in the world with a day pass for the Tokyo trains, and with a national Japan Rail Pass (JR Pass) in the country in general. With the JR Pass in hand you can use the Shinkansen trains and train lines all over Japan. Only a special category of Shinkansen trains (the Nozomi and the Mizuho) will require an additional payment.
Where to stay in Tokyo
Advertisement
Advertisement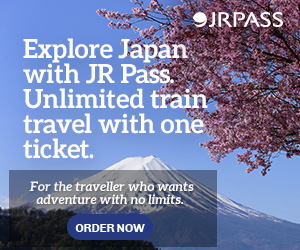 Shinkansen regular tickets or a Japan Rail Pass?
When checking out the return fare of Shinkansen tickets between Tokyo and Kyoto, you soon realise that just the mere round-trip ticket will set you nearly the same amount back as the national Japan Rail Pass costs. Moreover, you will within its validity period of 7 days be able to travel to other destinations around Tokyo or further away at no 'extra cost'. You can even use the rail pass for the Narita Express between Narita Airport and central Tokyo!
Taking the Tokyo trains or the Shinkansen can even be an outstanding experience!
You just have to ensure that you get the right Shinkansen reservations (for the specific Shinkansen trains that can be used with the JR Pass) and that you explicitly use the JR Tokyo trains inside and around Tokyo. Notably, there are a number of other train lines that the JR pass is not valid for.
The JR Pass is only available for non-Japanese nationals with the entry status of temporary visitor. You order the JR Pass online and will then receive an Exchange Order delivered to your home address. Once in Japan, you will need to bring this voucher to a JR travel centre and get it exchanged for a JR Pass. For a limited period it has been possible to buy the JR Pass in Japan at certain stations, but if this will be a permanent thing is still unknown.
Advertisement
Planning your train journey
Going by the high-speed trains is the fastest way to reach places all over Japan. Nine Shinkansen lines conveniently cover the country. With a maximum speed of 320 km/h (199 mph) you nearly fly through the landscape and arrive at your destination sooner than you imagine!
The website Japan Route Planner is very useful when you plan your train journey. It allows you to see all possible Shinkansen connections.
Explore more of Japan?
Itinerary for 2 days in Tokyo
Itinerary for 3 days in Tokyo
Road safety Japan/your country
On arrival at Narita Airport we go directly to the JR East Travel Center in the terminal to make seat reservations for all the Shinkansen tickets we will need while in Japan. Having it all done right away definitely saves us a lot of time later.
With the terrific rail infrastructure it is pretty straightforward to get to wherever we want in central Tokyo, using public transport.
Despite detailed maps and English signage at the stations, it may happen that you cannot find your way through the intricate underground corridor network. Nevertheless, since the Japanese are both polite and extremely willing to help, you are usually not left in doubt for a very long time.
I actually, in the few cases where the language barrier is too high, experience that the Japanese veritably take my hand and lead me to my destination! This is also the case this afternoon on our way to Shibuya. I am definitely grateful since it turns out to be a considerable detour for our assisting guide!
Tokyo trains: The Yamanote line
Our preferred Tokyo train line is the popular Yamanote line which is a loop line connecting Ueno, Ikebukuro, Shinjuku, Shibuya, Shinagawa and Tokyo Station. The inner circle operates in counterclockwise direction and the outer circle in clockwise direction. It is 34.5 km (21.44 miles) long. In the rush hour the waiting time is 2.5 minutes and off-peak waits are usually between 3.5 and 4 minutes. If the wait is much longer, the operator will likely apologise for the inconvenience!
We change train at Shinjuku Station. On the train we find ourselves together with a large number of Greater Tokyo Area citizens. Neatly dressed school girls and boys, the immaculate businessman, students and other commuters on their way to school and work.
Quite a few of our fellow passengers seem to be fast asleep this morning. At least they sit with their eyes closed, having a well-deserved nap.
The Japanese unquestionably have a long-hours culture. This means that time outside work is scarce and that every second can be used for something – also on the train. Either to catch up on sleep, to study or something else.
The young lady standing up next to me is seemingly half-asleep and follows in a swaying movement the acceleration and incline of the train. She leans on her umbrella having the tip solidly planted on the floor.
Within a few minutes we arrive at Shibuya Station. In a miraculous way people wake up in due time to get off the train.
Deeply impressed by the trains
A few hours later we find ourselves at Tokyo Station waiting for our bullet train to Kyoto. Since we already have our Shinkansen tickets, we head directly towards the tracks. It is a veritable science how to line up for your train. On the platform it is marked in different colours where the various trains and carriages must start, depending on the type of Shinkansen train you are travelling on. Each train type, a different colour. In all cases the marks leave appropriate space for arriving people as well, such that they can get off the train without interfering with the waiting crowd.
We follow all indications and shortly after we are waiting in a straight line together with our Japanese fellow passengers.
Everyone conforms and the platform therefore appears extremely orderly despite the vast number of people.
The streamlined Shinkansen arrives, and we understand from gestures and directions given that we will have to wait a few minutes before boarding. The staff need to clean the train first.
The train cleaning procedure includes vacuuming of the aisle and seats with ultralight, handy backpack vacuums.
From the outside we follow that 2-3 people work their way through the carriage, one after another at a brisk pace. The individual white pillows are changed with a degree of efficiency only Japanese employees can accomplish. The transformation is perfected by turning all seats around with a snap such that new passengers again will face the direction of travel. The whole process takes less than five minutes – and the entire train is clean as a whistle. Waw!
It is unnecessary to say that the train leaves with indisputable precision. Not one second too early, not one second too late, but completely on time. We haven't got words for how deeply impressed we are by the Japanese accuracy. Indeed they set high standards in the world!
Tokyo trains – in a class of their own!
The statistics document that the Japanese train culture is in a class of its own. We read that according to statistics the average delay of trains in Japan during a whole year has been less than 7 seconds!
That the JR Tokyo train lines and the rail infrastructure in Japan are absolutely effective is confirmed by the number of passengers passing through the stations every day. Shinjuku Station is the busiest train station in the world with 3.5 million daily passengers. The station features both Shinkansen trains, JR lines and a number of other lines. It has 36 platforms, 5 different rail operators and 200 exits! So before making an appointment with someone else "at the exit", you should as a detail refer to which specific exit you have in mind!
The second and third busiest stations in the world are Shibuya Station and Ikebukuro Station, geographically located on each their side of Shinjuku Station. Actually 45 out of 51 of the busiest stations in the world are located in Japan – and half of them are in Tokyo!
We have heard scaring stories about overfilled Tokyo trains and watched a couple of You Tube videos where people are brutally pushed into the trains and squeezed together. 180%, 200% or even 250% beyond capacity – that is the sheer everyday truth in the rush hour on some of the lines.
With a rail pass you can use the Shinkansen and the JR Tokyo trains unlimitedly. Just make sure to avoid the rush hour where the trains can be filled up to 250% above capacity!
We do absolutely not want to be part of this experience, so we deliberately choose to take the Tokyo trains outside the rush hour 7-9 a.m. and 5-7 p.m. In this way we have no problems with overcrowded trains.
Yet, it is a mystery how we now can step into a, at first sight, seemingly deserted train. However, looking down the exceptionally empty aisles we discover ONE passenger on it! But only one single passenger on the entire train!
Read more about Tokyo (vibe, see & do, accommodation, price level, transport, safety, climate, history) in our Tokyo Travel Guide:

Read next: Where to Watch Sumo Training and Explore the Japanese Otaku Stores
Accommodation / Tours: Check Hotels, Tours & Activities
Travel Insurance / Visa
Have you considered what you will do in the (unlikely) event of something unforeseen happening? Do you need a travel insurance? Check here if you need a travel insurance for your trip – and check here if you need a visa for your trip and apply for it!
Share on Social Media
Tokyo Trains in a Class of their Own
Featured image of
Tokyo Trains in a Class of their Own:
Travel In Culture
Tokyo Trains
INSPIRATION