Sports in Tokyo – Where to Watch Japanese Sumo Training?
JAPAN
Among the various sports in Tokyo, as well as in other parts of Japan, in particular one stands out. It is the sumo wrestling discipline which has deep roots in Ancient Japan. If you come outside the official sumo season, it is still with a bit of luck possible to find a gem of a sumo stable where visitors can watch genuine Japanese sumo training.
UPDATED: 16 MAY 2021
When speaking about sports in Tokyo, it is often the more conventional sports disciplines like baseball, football or basketball which come into our mind. There are a number of professional clubs in Tokyo with a great reputation within these well-known sports. In particular, baseball is big with two professional leagues and the Tokyo home teams Yomiuri Giants and Yakult Swallows.
Also internationally, Tokyo is in focus when it comes to sport. The capital hosted the 1964 Summer Olympics and will again host the 2020 Summer Olympics – which means a lot of worldwide attention!
Advertisement
View on map
However, Tokyo is also the centre of another sports discipline which is pretty unique to Japan. It is the Japanese sumo which is extremely popular among the citizens. The Japan Sumo Association has, not surprisingly, its headquarters in Tokyo.
Not many tourists in Tokyo know more than a few things about the more traditional sports, and precisely this lack of knowledge combined with a genuine curiosity draw visitors to the sumo stables.
Keiko is the Japanese term for the sumo morning practice.
We have before coming checked online how to find a suitable place to get a glimpse of the awesome sumo wrestlers. Since we are not in Tokyo during the sumo wrestling season (January, May and September), there are no official wrestling games to attend. So we have had to find another way to get to watch the famous sumo sport.
Share on Social Media
'Sports in Tokyo – Where to Watch Sumo Training'



A golden opportunity in Tokyo to see some Japanese sumo wrestling is to attend the daily sumo training. In some stables you can actually watch the sumo wrestling practice during their morning session.
Advertisement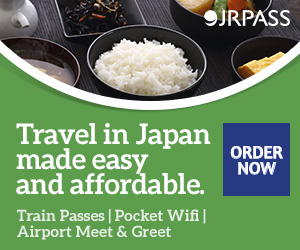 Traditional sports in Tokyo: sumo
The national sport originates from the shinto culture of Ancient Japan. It was originally a discipline to entertain the deities, and many rituals from that period do persist within the ring in the sumo sport today. It is also continuously a men's sport and hardly anyone in the Japanese society questions that.
The rules are roughly as follows: the one who first touches the ground with other than his feet – or alternatively voluntarily exits – loses the match.
There is a ranking hierarchy among the sumo wrestlers. After each tournament the sumo fighters move up or down the scale depending on their achievements.
The Japanese sumo tournaments last 15 days in a row where rikishi (wrestlers) fight every day during that period.
During the rest of the year they concentrate on gaining weight and on their focused practice. The heavier the sumo wrestler, the more chances to turn the opponent over, as well as not being turned over yourself. Therefore the food intake plays an important role in a sumo wrestler's daily routines.
The sumo wrestlers' diet
Rikishi eat super healty food, namely chankonabe which is a stew of fish, meet, tofu, noodles and vegetables. It is rich on proteins and vitamins. Numerous bowls of rice and massive amounts of beer complement the meal. Contrary to belief, the wrestlers don't eat immoderately all day long to become fat. It is a common misconception.
The rikishi have only two meals per day, very rich though, one at noon and one in the evening. In the morning they begin with a tough five-hour long rigorous training session on an empty stomach. That would not be possible if their bellies were already filled up. After consuming considerable portions of chankonabe for lunch, they need to have a well-deserved rest for digestion and for the body to store fat most efficiently.
Sumo training
Online we have found a handful of sumo stables in the Ryogoku district in Tokyo, that allow visitors for their sumo morning training, keiko. This is the district in Tokyo where the majority of the sumo stables can be found. We have hesitated between several of them since they have different rules for visitors. Attending a full session, lasting several hours, in close-up would mean that we would not be able to leave before the end. Doing this would be a severe insult to the sumo wrestlers.
We have read that there are in fact a number of etiquette rules to be followed by spectators. Among other things we would be expected to sit in the traditional Japanese position WITHOUT the soles of your feet pointing towards the sumo ring. We have judged that this could be very inconvenient, after all, since we are not used to sitting in this specific position for hours! Another less demanding rule is that you may well be allowed to take photos, but notably WITHOUT flash.
Sports: Visitors can watch Japanese sumo morning training in the Arashio Beya stable in Tokyo.
In the end we have among the various stables chosen to head towards the Arashio Beya stable where we will be allowed to attend the Japanese sumo morning training through a window – standing AND with the possibility of leaving when desired.
The sumo training takes places most days outside tournament season. However, to be absolutely sure that sumo training actually will take place on a specific day, they suggest on their website a telephone dialogue with phrases in Japanese to be used if you call them one day in advance.
On the website of Arashio Beya the suggested dialogue is as follows:
We don't call, though, but take the chance to go there anyway! From our local hotel in a tranquil neighbourhood of Ueno/Tokyo, the traditional ryokan Hotel Edoya, we stroll down the quiet, sloping street between office buildings, tiny shops and local restaurants towards the busy anime and manga district Akihabara.
On Okachimachi Station we catch the Yamanote Line southbound which is the clockwise, outer loop. A few kilometres south we get off at Tokyo Station and twist our way through the crowds of commuting people and the intense Tokyo morning traffic.
Before long we, again, find ourselves in a relatively quiet district, walk along a sports ground, turn right and enter the alleyway where the sumo stable is located. We then catch sight of a wide window in the narrow passage. We are there!
The sumo wrestling game
The sumo wrestlers have already assembled. We really haven't known what to expect. Our knowledge about the sumo sport and sumo wrestling game is limited to the few facts we sporadically now and then have read and the sparse glimpses of matches we have watched on television.
Now we learn and understand why the concept sumo stable is an appropriate designation.
We are staring into a room with genuine clay on the floor. The surroundings are very 'stable-like' with already sweating, partly naked sumo wrestler bodies.
They line up in an already marked circle, checking each other out. They all have a focused and deeply concentrated expression on their faces. We now understand why visitors are required not to talk, not to eat, not to use flash behind the window. Even any minor movement will most likely distract the sumo wrestlers.
The fighters have their hair traditionally set in a vertical topknot. We don't quite understand the sumo wrestling game and etiquette, but we do understand the basic rule, that the one who is turned over, is the loser.
We spot an excessive and overwhelming amount of bare skin among the fighting sumo wrestlers. What is indisputable are their bellies, thighs and arms being exposed in the training room. They fight in the arena as if it were an important battle. This is actually also what it precisely, at this very moment, appears to be for the individuals concentrated on the sumo wrestling game within the ring.
The sumo training and the heavy Japanese wrestlers are absolutely unique in the world!
The balance of power among the fighters is revealed from the count of who is most frequently turned over and getting his thighs and body brown painted by the moist clay. As the duels progress, the browner their body parts become.
The winners appear proud of their achievements and don't seem to be dissatisfied with having speechless spectators. We find it pretty reassuring, though, to have a window in between us and these gigantic and slightly terrifying wrestlers.
When finally leaving we set off in high spirits with the special sumo morning practice fresh in mind. Until the very moment we arrived at the stable, we hadn't actually been able to believe that we would really come that close to the monster wrestlers. The unusual experience has absolutely made our day!
Read more about Tokyo (vibe, see & do, accommodation, price level, transport, safety, climate, history) in our Facts About Tokyo – Travel Guide.
Do you need a 3-day itinerary in Tokyo?
If you need a 2-day itinerary for Tokyo, have a look in this: Best Things to Do in Tokyo – Itinerary 2 Days
Read next
Hotel with a Japanese Onsen
11 Must-See Shrines in Kyoto
Featured image of
Sports in Tokyo – Where to Watch Japanese Sumo Training:
Travel In Culture
INSPIRATION