Tokyo Cherry Blossom Season or maybe Plum Blossom Festival?
JAPAN
February is with a little bit of luck in the very beginning of plum blossoms, just like March is in general the first month of Tokyo cherry blossom season. Less known abroad is the traditional plum blossom festival held at the Yushima Tenjin Shrine which precedes the cherry blossom festivities in the Japanese capital.
UPDATED: 16 MAY 2021
Neat little temple gardens embellish the house entrances in Bunkyo, a local quarter within walking distance of Ueno Park. In the streets behind our ryokan, the traditional, local hotel Edoya, the neighbourhood imperceptibly changes character. We are on our way into the Yushima Tenjin area.
The Yushima Tenjin Shrine is Tokyo's most significant shrine for scholars. Tenjin is the god of learning which explains the popularity of the shrine among young people.
Advertisement
View on map
Students come here to pray for passing their exams and for entry to university. They write their prayers on small, rectangular wooden plaques or tablets, ema, that decoratively hang in large numbers along the shrine, each representing a scholar's or a student's prayers or wishes.
Photo: Travel In Culture
It turns out that we precisely have hit the February plum blossom festival of the Yushima Tenjin Shrine. A couple of monks dressed in turquoise blue robes are making preparations in the shrine for some of the planned activities.
Photo: Travel In Culture
Other monks are busy providing bottles and drinks around at a number of locations. Making determined efforts, they little by little succeed in raising small food stalls that will come to serve the visitors during the day. Before long there is a pleasant odor of fried octopus balls, barbecued fish and meat as well as other appetising snacks.
Photo: Travel In Culture
The plum blossom festival is celebrated with a spectacle and kimono dressed dancers performing on a makeshift stage in a corner of the Yushima Tenjin grounds.
We are strolling around among blossoming fruit trees, food stalls, frames of wishes written on tiny pieces of paper and the piles of prayers on wooden plaques. A group of people assembled in a corner draw our attention. Getting closer, we realise that they are passionately admiring a variety of cherry or plum bonsais, all varying in degree of blossoming.
Photo: Travel In Culture
The white-pink plum trees in the temple garden are in full bloom which is slightly before the famous cherry blossom season in Tokyo. Honestly, I don't know if I can tell the difference between the blossoming plum trees and the blossoming cherry trees with their delicate, pink flowers, yet barely visible.
Tokyo cherry blossom season in Ueno Park
Surprisingly, the Tokyo cherry blossom season is early this year. In Ueno Park the pinkish fragrant flowers have already appeared on some of the trees. Majestic cherries flank the paths side by side. We are lucky to be here just as the first branches turn light pink.
Advertisement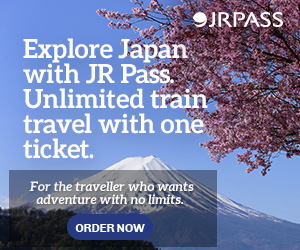 The picturesque, pale pink cherries are being admired from all angles by dedicated Japanese amateur and probably also professional photographers. The impeccably well-dressed Japanese shoot infinitely many photos to get this year's unique and amazing pictures of sakura, cherry blossoms. It is all part of Japanese tradition.
Photo: Travel In Culture
People sit informally on benches next to and on the edge of the small lake. Conversations around us are easy, and we immediately feel that this is a very relieving place to come to if you need to relax for an hour or two. There are the young couple in love, giggling teenage girls and a group of identically dressed high school boys in their discrete and tidy school uniforms. Also a large group of enthusiastic kindergarten children have assembled in the far corner – just along the edge of the lake. Toddlers, all wearing identical orange sun hats, lively engage in running laps around the lake. This is Tokyo in early spring!
We are then told that to distinguish cherry blossoms from plum blossoms, it is useful to know that cherry blossoms have split-ended petals, whereas plum blossoms haven't. Likewise, several cherry blossoms bloom from a single bud, whereas plum blossoms don't. That is basic knowledge here!
Photo: Travel In Culture
Cherry blossoms or sakura have had significant importance in Japan throughout history. It is both linked to culture, hope as well as nobleness, and follows principles of Shinto philosophy.
Tokyo cherry blossom season in the parks
The full bloom sakura is short. It only lasts about one week, and moves from the southern Japanese islands, Okinawa, to the very north, Hokkaido, within two months. Usually, the cherry blossom comes out between March and beginning of May, depending on location. Tokyo cherry blossom season most likely falls in March.
Photo: shell ghostcage / Pixabay
The Japanese celebrate sakura with festivals and hanami or 'cherry viewing' in the parks under the pinkish petals. Families and groups of friends eagerly organise lively hanami parties with an accompanying picnic under the blossoming branches. It turns particularly beautiful when the petals start falling down from the sky as white, pink and purple, soft raindrops.
To plan the right moment to come for the Tokyo cherry blossom season, you can follow the forecasts. Blossoms forecasts are every year available online for the various locations in Japan – right from the very beginning in subtropical / tropical Okinawa until the late blossoms in northerly Sapporo.
Photo: Pexels / Pixabay
Where to stay in Tokyo
Advertisement
HOTEL HILLARYS Akasaka
Centrally situated hotel in Minato-ku, south-west of the Chiyoda Imperial Palace. The hotel has a 24-hour front desk service and free luggage storage available. The draw is the traditional public hot bath on site. There are many dining options in the neighbourhood. The hotel is conveniently located between 3 different stations.
Check the price / book
the square hotel GINZA
This hotel is located in Ginza / Chuo in a lively neighbourhood and features a restaurant/café on site. Remarkable design. The hotel features a common hot bath. Located near the Antique Mall Ginza and the Wakayama Art Museum.
Check the price / book
Hotel Gracery Asakusa
This hotel has a top location in Asakusa near the vivid and popular streets around the old Sensoji Temple and is near the kitchenware street, Kappabashi Street. Ueno Station is within 20 min walking distance and Tokyo Skytree within 20 min. All rooms are equipped with a kettle, air conditioning and a flat-screen TV.
Check the price / book
View more hotels by district in Tokyo!
Read more about Tokyo (vibe, see & do, accommodation, price level, transport, safety, climate, history) in our Facts About Tokyo – Travel Guide.
Do you need a 3-day itinerary in Tokyo?

If you have rather 2 days in Tokyo, have a look here: Best Things to Do in Tokyo – Itinerary 2 Days
Read next
Save 'Tokyo Cherry Blossom Season or Plum Blossom Festival'!


INSPIRATION
Image credit 'Tokyo Cherry Blossom Season or maybe Plum Blossom Festival': Purota / Pixabay
Tokyo Cherry Blossom Season – Plum Blossom Festival