Jump on the Shinkansen – the Japanese Bullet Train in a Class of its Own
JAPAN
Japan's infrastructure is amazingly effective. Public transport, whether you have bought long-distance Shinkansen tickets or take the local Tokyo trains and subways, is more efficient than anywhere else on the globe – and the Japanese bullet train excels in both service and precision.
UPDATED: 05 AUG 2023
Although communication is not always easy due to the language barrier between English and Japanese, it is relatively easy to get around in the largest metropolis in the world if you use the trains and Tokyo subway lines – and travel to other destinations in Japan using the ultrafast Shinkansen bullet trains. Even if maybe a bit overwhelming at first sight, the intricate network of train lines that covers Tokyo is logical to use, the signage accurate, and the infrastructure excellent. This also applies to the Japanese bullet train Shinkansen and other express train connections from Tokyo to the rest of Japan.
Where to stay in Tokyo
For a unique experience in Tokyo before your train journey, you may consider staying at a hotel featuring a traditional, Japanese public hot bath.
Advertisement
1. Shinkansen – the Japanese bullet train
The Japanese high-speed bullet trains are of recent date. The first Shinkansen, the Tōkaidō Shinkansen, was put into operation between Tokyo and Osaka in 1964, at the time of the first Tokyo Olympics. With a travel time of only four hours, it soon became an attractive and the world's busiest train line. In 1992 it had reached a staggering 23,000 passengers per hour – in each direction!
The Shinkansen network little by little expanded to cover nearly all of Japan, serving Fukuoka, Kagoshima, Sendai, Sapporo – and a large number of stations in between. New Shinkansen routes were born: the San'yō Shinkansen, Tōhoku Shinkansen, Jōetsu Shinkansen, Tōhoku Shinkansen, Kyushu Shinkansen, Chūō Shinkansen, Hokkaido Shinkansen, and more. The high-tech bullet trains have their own Shinkansen lines (and stations: Shin stations), not interfering with any other train lines in Japan and with a minimum of curves to be able to maintain a high speed. Tunnels and viaducts ensure a smooth route.
However, the bullet trains are not only known by their route names. They also have each their train name. Examples are Hikari, Kodama, Nozomi, Komachi, Kagayaki, Hakutaka, Mizuho, Hayabusa, and Sakura. Each name has a meaning such as Hope (Nozomi), Cherry Blossoms (Sakura), Peregrine falcon (Hayabusa), Light (Hikari), Seagull (Kamome) and Harvest (Mizuho). The names are often the result of public voting and are often associated with speed and birds!
The trains are super-fast. Nowhere in the world will you find more efficient trains than in Japan. The fastest Shinkansen, Hayabusa, has a top speed of 320 km/h. It is nearly like flying between Tokyo og Aomori (Hakodate) – and it is practically non-stop. It has been running since 1958 and is planned to extend to Sapporo in Hokkaido in a few years.
Moreover, travelling by the bullet trains is a strikingly safe way to get around in Japan – since there has never been any fatal train accident in its nearly 60-year history.
2. Boarding the Shinkansen – the Japanese bullet train
It is easy to find your reserved carriage (or the non-reserved carriage) on the platform. Coloured markings and signboards indicate where the entrance to each carriage will be, depending on the type of Shinkansen train you will be travelling on. Each train type, a different colour or marking. These show where to line up for the train – still leaving adequate space for arriving passengers, so that they can get off the train without colliding with the waiting crowd.
For long-distance trains starting/changing direction at e.g. Tokyo Station, the staff may need to clean the train first before you enter. This procedure can include vacuuming of the aisle and seats with ultralight, handy backpack vacuums. 2-3 people work their way through the carriage, one after another at a brisk pace. Individual white pillows are changed with a degree of efficiency only Japanese employees can accomplish. The transformation is perfected by turning all seats around with a snap such that new passengers again will face the direction of travel. The whole process takes less than five minutes – and the entire train is clean as a whistle. Waw!
Needless to say that the trains run with indisputable precision. Not one second too early, not one second too late, but right on time. Japanese accuracy! Indeed, the Japanese set high standards in the world!
3. Tickets and rail pass options
There are a number of ticket options – ranging from one-way tickets to prepaid transportation cards, Tokyo day passes, and regional/national train passes (JR pass / Japan Rail Pass). The choice depends entirely on whether you are only staying in Tokyo or have travel plans to other regions of Japan. Besides the Shinkansen, there are many other trains you can also use.
Examples are Tokyo 1-day ticket, Suica/Pasmo card, Tokyo Metropolitan District Pass, JR Tokyo Wide Pass, and JR East Pass. It often pays best to buy a (JR) pass if you plan to visit more places by train during your trip – whether it is Mount Fuji, Kamakura, Kyoto, Nikko, or Hakone to mention some of the most popular places to visit from Tokyo.
Advertisement
Of course, if you are planning an extended trip around Japan, there is even more reason to consider a Japan Rail Pass. You will then be able to use the Shinkansen bullet trains, limited express trains and other JR train/bus services all over Japan. Only a special category of Shinkansen trains (the Nozomi and the Mizuho) will require an additional payment.
Advertisement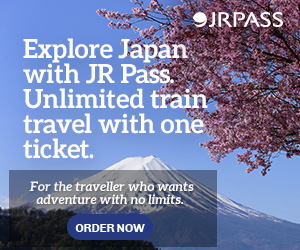 4. Japan Rail Pass (JR Pass)
When checking the return fare for Shinkansen tickets between Tokyo and Kyoto, you will realise that just the round-trip ticket costs a significant proportion of the total price of the national Japan Rail Pass, however from October 2023 less cost-saving than before due to a price increase (new rates October 2023!). Anyway, with just a few more planned train journeys in Japan, it may be well worth the cost – even if not quite as lucrative as before. For a longer itinerary in Japan, it is definitely value for money.
Within its validity period of 7, 14 or 21 days, you will be able to travel to other destinations around Tokyo or beyond at no 'extra cost'. The JR Pass can be used for all Japan Rail national trains, bus services, as well as ferries. You can even use the rail pass for the Narita Express between Narita Airport and central Tokyo – and the monorail to Haneda Airport!
Make sure that you get the right Shinkansen reservations (for the specific Shinkansen trains that can be used with the JR Pass) and that you explicitly use the JR Tokyo trains inside and around Tokyo – and not the private subway lines. There are multiple other train lines that the JR pass is not valid for.
You order the JR Pass online and will then receive an Exchange Order delivered to your home address. Once in Japan, you will need to bring this voucher to a JR travel centre and get it exchanged for a JR Pass.
Another (new) option is to buy the Japan Rail Pass electronically (this is slightly more expensive) – you can then take advantage of being able to make train reservations before arriving in Japan (a month before the travel dates. This is not possible with the Exchange Order). Once in Japan you can get all your reservations printed at the JR Ticket Office. In this way you don't risk that there are no seats available on the train you expect to take (may be relevant if you plan to take popular trains) – and, moreover, it will save you A LOT of time when arriving in Japan (not having to line up to make reservations at the stations).
5. Planning your train journey
Going by the high-speed trains is the fastest way to reach places all over Japan. The Shinkansen lines conveniently span the entire country. With a maximum speed of 320 km/h (199 mph) you nearly fly through the landscape and arrive at your destination sooner than you can imagine! Moreover, even faster trains are planned in the near future.
The website Japan Route Planner is very helpful when you plan your train journey as you can search for all Shinkansen as well as other train connections.
Explore more of Japan?
Itinerary for 2 days in Tokyo
Itinerary for 3 days in Tokyo
Road safety Japan/your country
6. Tokyo trains – in a class of their own!
The statistics document that the Japanese train culture is in a class of its own. According to the statistics, the average delay of trains in Japan over a whole year has been less than 7 seconds!
That the rail infrastructure in Japan is world-class is confirmed by the number of passengers passing through the stations every day. Shinjuku Station is the busiest train station in the world with 3.5 million daily passengers. The station has both Shinkansen trains, JR lines and several other lines. It has 36 platforms, 5 different rail operators and 200 exits! So before making an appointment 'at the exit', you should as a detail refer to which specific exit you have in mind!
The second and third busiest stations in the world are Shibuya Station and Ikebukuro Station, geographically located on each their side of Shinjuku Station. Actually, 45 out of 51 of the busiest stations in the world are in Japan – and half of them in Tokyo!
There are scary stories about overfilled Tokyo trains. You Tube videos exist where people are brutally pushed into the trains and squeezed together. 180%, 200% or even 250% beyond capacity – that is the pure truth during rush hour on some of the lines.
Tokyo trains: The Yamanote line
If you use the Japan Rail Pass in Tokyo, the Yamanote line is great. It is a JR loop line connecting Ueno, Ikebukuro, Shinjuku, Shibuya, Shinagawa, and Tokyo Station – and it is super-efficient to use! The inner circle operates in counterclockwise direction and the outer circle in clockwise direction. It is 34.5 km (21.4 miles) long. In the rush hour, the waiting time is 2.5 minutes and off-peak waits are usually between 3.5 and 4 minutes. If the wait is much longer, the operator will likely apologise for the inconvenience!
More information
Read more about Tokyo (vibe, see & do, accommodation, price level, transport, safety, climate, history) in our Tokyo Travel Guide:

Read next: Where to Watch Sumo Training and Explore the Japanese Otaku Stores
Accommodation / Tours: Check Hotels, Tours & Activities
Travel Insurance / Visa
Have you considered what you will do in the (unlikely) event of something unforeseen happening? Do you need a travel insurance? Check if you need a travel insurance and check if you need a visa for your trip and apply for it!
Share on Social Media
Jump on the Shinkansen – the Japanese Bullet Train in a Class of its Own
Featured image of
Jump on Japanese Shinkansen Bullet Train:
Andy Leung / Pixabay
INSPIRATION