Where to Stay in Tokyo – Best Places, Hotels & Areas
JAPAN
Whether a first-time or returning visitor to Tokyo – how to decide where to stay in the world's largest metropolis? What are the best areas and hotels to stay in to explore both some of the coolest places and the cultural top attractions in Tokyo?
UPDATED: 29 JAN 2023
Where is the best place to stay in Tokyo? You will find a great diversity of neighbourhoods and areas in Tokyo – and it can be quite challenging to decide where it is best to stay, especially for a first-time visit in the world's largest metropolis. Popular places to stay in count Shinjuku, Shibuya, Harajuku, Ueno, Akihabara, Asakusa, Roppongi, Ginza, Tokyo Station and Odaiba / Tokyo Bay.
Before deciding where to stay in Tokyo, you will have to take factors such as your need for public transport, planned sightseeing and attractions, as well as your budget and interests into account.
Advertisement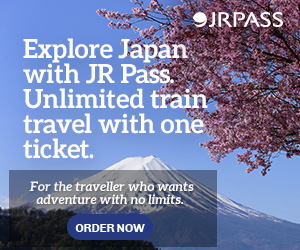 Which area you pick to stay in will to a large extent depend on these parameters and your preferences. Do you want to stay at one of the most lively and bustling places in Tokyo or do you prefer a tranquil area with a local ambience? Do you want one of the Western hotels in Tokyo or a Japanese-style hotel? Best places and areas to stay in will depend on which kind of accommodation / hotels you are looking for, what your budget is, if it is your first time in Tokyo, and if you want to stay in one of the central Tokyo hotels close to the most opportune train lines to visit places dispersed over the city.
To help you decide – especially if it is your first visit – which part of Tokyo appeals most to you, you will below find a description of some of the most popular areas and best places (as well as hotels) to stay in Tokyo – each with their own individual local character and special atmosphere.
In general the Western side of Tokyo: Shibuya, Harajuku and Shinjuku are dynamic and vibrant, modern districts full of stores, restaurants & nightlife, whereas the Eastern districts including Ueno and Asakusa represent some of the more local sides and more culturally interesting parts of the Japanese capital. This may be where you would prefer to stay if you want to experience the less sophisticated parts of the city with a touch of local character. Ueno and Asakusa are also considered to be among the Tokyo best places to stay for another reason: Hotels here tend to be more budget-friendly than in many other parts of the city, and if you are in Tokyo on a budget, the more reasonably priced hotels in these areas is an obvious reason to stay here.
Advertisement
1. Shibuya
Why stay in Shibuya
Where to stay in Tokyo first time you are in Japan? You should stay in Shibuya if you want to be right in the middle of bustling Tokyo in a young-vibe district with plenty of nightlife, restaurants and shops around the corner. From Shibuya Station it is also super easy to reach nearly any part of the city by public transport, so Shibuya is really one of the best areas to look for Western Tokyo hotels – and maybe it should even be your first choice if you plan to visit attractions and places all over the city and still want to stay in a sprawling shopping district! Shibuya often ranks high for a first-time visitor / visit to Tokyo.
Explore Shibuya
Shibuya is an immense shopping and entertainment district in Western Tokyo, famed for the world's busiest pedestrian crossing Shibuya Crossing and the iconic Hachiko dog statue just outside Shibuya Station.
From Shibuya it is easy to reach many of Tokyo's sights and attractions since Shibuya is a major transportation hub served by the loop line, the Yamanote Line, as well as by a wealth of other trains and lines handling all the commuter traffic between central Tokyo and the suburbs further out. You will simply jump on the train – and in less than 30 minutes you can reach nearly any part of central Tokyo.
As a vibrant shopping district Shibuya is one of the top areas to stay in if you love affordable shopping, especially if you like the atmosphere in a place bustling with young people, whether in school uniforms or dressed in maybe bizarre outfits. The streets here are also perfect for people-watching, as well as getting an impression of the trends among the younger generation.
A famous street for bargains is Cat Street – an awesome spot for second-hand finds.
Moreover, the Shibuya district features loads of cafés, restaurants, entertainment opportunities, besides a great nightlife.
Just north of Shibuya you will find the famed Harajuku district, long known as a place for Japanese teenage and cosplay culture. Likewise, Harajuku is conveniently served by the Yamanote Line. One of the streets not to be missed is Takeshita Street featuring both young fashion and extraordinary cosplaying costumes.
Harajuku is also where you will find the vast Yoyogi Park, a beloved place with the young Japanese. For decades crowds of teenagers have gathered here on Sundays to entertain the passers-by with cosplay, rock 'n' roll dance from the 1950s and other spectacular behaviour. Actually, you may really see a bit of everything here – from ordinary local residents walking their dogs and families on a weekend outing to people vividly practicing their capabilities within various music and dancing genres.
In stark contrast to this side of modern Japan, you will not far from here arrive at one of the truly traditional constructions in the city, the impressive Meiji Shrine, the Shinto shrine dedicated to the former Emperor Meiji.
Where to stay in Shibuya
Advertisement
Budget
Hotel Emit Shibuya
is a hotel where all rooms feature free WiFi, flat-screen TV, air-conditioning and refrigerator. The hotel is conveniently located within 10 minutes' walk of Shibuya Center Town and the impressive Meiji Jingu Shrine, one of Tokyo's most significant shrines. A continental breakfast is served every morning.
Mid-range
Shibuya Hotel En has rooms that are air-conditioned and furnish a TV, an electric kettle, flat-screen TV, en suite bathroom and a seating area. The hotel is located 7 minutes in walking distance from Shibuya Station and the renowned Hachiko dog statue. It is close to countless trendy shops and the famous vibrant Shibuya Scramble Crossing.
Top
Cerulean Tower Tokyu Hotel is located close to Shibuya Crossing and Shibuya's plentiful stores. The hotel offers breathtaking city views, spacious rooms and a wide range of dining options. Rooms feature air-conditioning, flat-screen TV and minibar. Moreover, there is access to sauna, hot tub and beauty salon. On the top floor you will find the Garden Lounge and the Jazz Club.
2. Shinjuku
Why stay in Shinjuku
Located along the Yamanote Line as the busiest train station in Tokyo, Shinjuku Station provides excellent transport options to go to absolutely any place in Tokyo. Staying in Shinjuku will therefore make it easy to get around to all desired places in the city for sightseeing purposes. For this reason Shinjuku is an obvious – and maybe one of the best choices for first-timers who need to travel to countless places across Tokyo to make the most of their stay. So where is the best place to stay in Shinjuku?
Explore Shinjuku
If you want to stay in the heart of Tokyo's great shopping facilities, the commercial district Shinjuku is probably one of the best places you can choose – and there are plenty of hotels in this part of Tokyo. In Shinjuku you have everything in the bustling city at hand: huge department stores, tempting shopping malls and arcades, electronics shops, scintillating neon lights, eye-catching skyscrapers, as well as a plethora of restaurant and bar options.
Shinjuku Station is the world's busiest train station with 3.5 million daily passengers. It is a hub for both Shinkansen trains, JR lines and various other lines. With its 36 platforms, 5 different rail operators and 200 exits, you will just have to keep focus on your destination and navigate accordingly! Of course, this means that staying in Shinjuku gives you the perfect opportunities to travel to whatever spot in Tokyo you may like!
First-time visit in Tokyo?
Stay in a ryokan in Tokyo
2-day itinerary in Tokyo
3-day itinerary in Tokyo
Shinjuku is divided into an Eastern and a Western district – so which is the best area in Shinjuku to stay? In the Western part you will find the Metropolitan Government Building featuring the 45th-floor observation deck providing panoramic views over Tokyo and beyond, as well as the vast Shinjuku Central Park. In the Eastern part you can enjoy the lovely Shinjuku Gyoen National Garden, as well as the old narrow-alley Golden Gai district brimming with eateries and over 200 shanty-style mini bars. Like many other first-time or returning visitors to Tokyo, you may also like to visit the Robot Restaurant which can be an amazing first-time experience!
Where to stay in Shinjuku
Advertisement
Budget
THE KNOT TOKYO Shinjuku
offers city views and is located within walking distance of the Meiji Jingu Shrine. The hotel is central to Shinjuku's many shopping and restaurant options. Rooms come with flat-screen TV, kettle, fridge, desk and private bathroom.
Mid-range
Hotel Gracery Shinjuku is an excellently located hotel with only a few minutes' walk to Shinjuku Station. The hotel offers comfortable rooms with flat-screen TV, kettle, free WiFi, bathtub, shower, slippers and free toiletries. A Japanese-style and Western buffet is served for breakfast. Close to Shinjuku's shopping options, Golden Gai and Gyoen National Garden.
Top
Hyatt Regency Tokyo is a 4-star hotel featuring an indoor pool, 7 dining options, free WiFi and free Shinjuku Station shuttle. Rooms offer great city views and en suite bathrooms with a bathtub and an overhead shower. Moreover, the hotel features the Joule Spa and Wellness, a fitness centre as well as a convenience store on the ground floor.
3. Ueno
Why stay in Ueno
Consider picking one of the numerous hotels in Ueno if you want to be conveniently located for public transport such as the Yamanote Line and the large Ueno Station with trains departing for other regions and cities in Japan. Stay in Ueno if you want to enjoy and use the lovely Ueno Park with its relaxed atmosphere and numerous cultural museum options as your favorable basis in Tokyo.
Besides, Ueno is actually also one of the best places to stay in Tokyo if you are on a tight budget or travelling as a large family, since prices in hotels here (as well as in Asakusa) tend to be lower than in many other areas inside Tokyo. Therefore, stay in Ueno if you are in Tokyo on a budget! For the teenage family Akihabara (just south of Ueno), the district devoted to anime and manga, may be one of the absolutely top attractions in Tokyo – and therefore maybe an ideal part of the city to stay near!?!
Explore Ueno
In addition to being a transport hub, Ueno is also known for its more cultural side featuring a great number of temples and shrines. What is more, Ueno is relatively close to several unique Tokyo districts such as Asakusa, Yanaka, Nezu and Sendagi, that still have preserved some of the original charm. Just a stone's throw from bustling Ueno main streets, you will maybe surprisingly find yourself in a tranquil Tokyo street full of local character!
Deciding where to stay in Ueno will also depend on your budget: the Eastern side of the Yamanote Line is the more local side in this part of Tokyo with a range of decent budget hotels. The Western side will leave you closer to cultural attractions such as the outstanding museums located inside Ueno Park – visit for instance the Tokyo National Museum, the Tokyo Metropolitan Art Museum or the National Museum of Nature and Science.
All close to Ueno Station, actually right below the train line, the quirky Ameyoko market street is a popular bazaar-style street where you can find a real bargain. After World War II it was introduced as the black market in Tokyo selling a wide range of American products.
Just south of Ueno you will find Akihabara, the Tokyo district known for its immense offer of electronics and all kinds of gadgets – and not least famous for its anime, manga, otaku and cosplaying culture, as well as peculiar maid cafés. Once known as the electric town in Tokyo with a concentration of electronic gadgets, it is today the neon lit district in Tokyo brimming with otaku objects and other anime related products – a must-see even during a first-time visit if you have just the slightest anime passion (and in particular for the teenager family!).
Where to stay in Ueno
Advertisement
Budget
Hotel Edoya
is a budget-friendly hotel / ryokan in the quiet neighbourhood Bunkyo near Ueno Station, Tokyo. The hotel features Japanese style rooms with tatami floors, futons and low chairs. The scoop is the ofuro / onsen section which has both indoor and outdoor hot baths. The hotel offers a Japanese (and Western) breakfast buffet.
Mid-range
NOHGA HOTEL UENO TOKYO is a 4-star hotel located conveniently close to Ueno Station and near the Shitaya Shrine and a couple of other temples. The hotel features a restaurant, a terrace and a fitness centre, and it provides a continental breakfast, as well as luggage storage for the guests.
Top
MIMARU TOKYO UENO EAST is an absolutely top-class hotel located at Ueno Station, in the heart of Tokyo, and close to the Hozenji Temple and the Myojun-ji Temple. All rooms are equipped with air conditioning, a microwave and a fridge. From Ueno Station you have easy access to all parts of Tokyo – and beyond!
4. Asakusa
Why stay in Asakusa
When deciding where to stay in Tokyo, you may choose Asakusa if you want to stay in one of the areas with a truly traditional vibe, featuring old Japanese temple culture – the Asakusa Kannon Temple is actually one of the best examples in Tokyo of a colourful Buddhist temple! Asakusa is also one of the places in Tokyo to discover Japanese handicraft – and at the same time it is very reasonably priced, so this neighbourhood is also a good option in case you stay in Tokyo on a budget.
Explore Asakusa
The big draw in Asakusa is the Buddhist Asakusa Kannon Temple – also known as Sensoji – which is the oldest temple in Tokyo. More than 30 million visitors come to visit the renowned temple every year. You will enter through the famed Kaminarimon (Thunder Gate). The temple area features a spectacular pagoda and an extraordinary statue of Kannon, the Goddess of Mercy. Right outside the temples you will find the 200-metre long street, Nakamise, which is the perfect place to buy typical Japanese souvenirs and try some unique local snacks. Throughout the year various events are held here at the Sensoji Temple – one of these is the carnival in August.
Staying in Asakusa will also leave you close to Tokyo's kitchen street, Kappabashi Street, the shopping street for restaurant owners, where you will discover a wealth of dishes, pots and pans, together with plastic and wax food samples as seen in the restaurant windows.
Stroll along the Sumida River with a view of Tokyo Skytree just on the other side in the Sumida neighbourhood. From one of the two observations decks (located at 350 m and 450 m) in Tokyo Skytree you will have absolutely panoramic views!
Where to stay in Asakusa
Advertisement
Budget
Hotel Gracery Asakusa
has a top location in Asakusa near the vivid and popular streets around the old Sensoji Temple and is near the kitchenware street, Kappabashi Street. Ueno Station is within 20 min walking distance and Tokyo Skytree within 20 min. All rooms are equipped with a kettle, air conditioning and a flat-screen TV.
Mid-range
The Gate Hotel Asakusa Kaminarimon by Hulic is excellently located in the historic neighbourhood of Asakusa within minutes' walk from Asakusa Subway Station and close to the Sensoji Temple and the iconic Kaminarimon Gate. Rooms come with a flat-screen TV, desk, fridge and free WiFi. It features a restaurant and a bar as well as an open-air terrace with views of Tokyo Skytree.
Top
PROSTYLE RYOKAN TOKYO ASAKUSA is a ryokan-style hotel with a prime location in Asakusa near the Sumida River and the Ushijima Shrine. Enjoy modern Japanese design and air-conditioned rooms here. Some rooms offer a river view, and some balcony with a Japanese bath. Moreover, the hotel features a restaurant, a bar and a shared lounge. Continental breakfast is available.
5. Roppongi
Why stay in Ropppongi
Would you like to stay in one of the best places in Tokyo for an amazing nightlight scene – and are you curious to stay in one of the top areas in Tokyo for luxury shopping? In that case Roppongi may be your best choice whether you visit for the first time or are an experienced Tokyo visitor! The main issue about Roppongi is that it is not located along the Yamanote Line (the loop line), so you will have to figure out how to use the other public transport options in the city to get around. Anyway, if you plan on mainly staying in Roppongi for a few days, this will not be a problem.
Explore Roppongi
Roppongi is without doubt one of the best areas to stay in Tokyo if you want to indulge in a world-class nightlife – and there are plenty of hotels here! There are loads of places to go to for a fun evening and night out! With a wide variety of nightclubs, bars and restaurants you will certainly not be bored here – and it is easy to find something new for every night!
Everything in Roppongi is with a touch of luxury. It is a vibrant district brimming with high-end shopping, sophisticated clubs, great dining options and upscale apartments.
The neighbourhood counts the renowned Roppongi Hills – an impressive mega-complex, which was constructed as an experimental development project in the city. Its centerpiece is the 54-story Mori Tower where people can spend all their day. Containing stores, restaurants, theatres, museums, office spaces and apartments, it has everything you will need! The vision was that it would eliminate the need for going elsewhere! Atop the complex you will be able to enjoy the Tokyo City View which provides excellent views.
In Roppongi you can visit some outstanding museums, for instance the National Art Centre Tokyo or the Mori Art Museum – just to pick a couple of the great museums in the area. You can also choose to climb Tokyo Tower for other amazing views of Tokyo from one of the two observations decks there.
Where to stay in Roppongi
Advertisement
Budget
Sotetsu Fresa Inn Tokyo Roppongi
is a centrally located hotel 750 m from Roppongi Hills with air-conditioned rooms. The hotel features an on-site coffee house, a drinks vending machine, a buffet breakfast and free luggage storage.
Mid-range
Mitsui Garden Hotel Roppongi Tokyo Premier is located in the heart of the city in Roppongi, 400 m from the Sony Music Roppongi Museum, 1.1 km from Mori Art Museum and close to a couple of traditional Japanese shrines, as well as Roppongi Hills. Rooms are conveniently equipped with a fridge and free WiFi, and you will find both a restaurant and a fitness centre here.
Top
Candeo Hotels Tokyo Roppongi features a spa and wellness centre. This 4-star Candeo Hotels Tokyo Roppongi is set 500 m from Roppongi Hills. Enjoy an à la carte breakfast in the morning. Rooms are air-conditioned and have free WiFi, as well as a private bathroom. Moreover the hotel provides a luggage storage space for the guests.
6. Ginza
Why stay in Ginza
Would you like to stay close to the Yamanote Line (and other public transport lines) and still enjoy upscale shopping and luxurious department stores in central Tokyo? In that case fashionable Ginza may be the ideal location for you. Trendy stores and showrooms lie side by side here and mark the perfect surroundings for some extravagant days in Tokyo. Due to the price level in top-class restaurants and shops, Ginza is probably not the first choice for visitors on a budget in Tokyo – and it may not be the location you will pick to stay the first time you are in Japan! But … stay in Ginza if you do have a profound wish to explore shopping beyond mainstream in Tokyo … and be ready to pay for it (although there are some budget places here as well)!
One of the advantages of Ginza is that it is not quite as crowded to stay in as some of the other Tokyo areas such as Shibuya or Shinjuku.
Explore Ginza
Ginza is in general the chic and stylish area in Tokyo where you will come for luxurious shopping and upmarket fashion boutiques. This popular shopping & entertainment district is also one of the best places in Tokyo to find Japanese famous brands such as electronics in the Sony showroom or music instruments in the Yamaha store where you can easily stay for a couple of hours exploring the latest products.
Another iconic spot in Ginza is Ginza Crossing (Ginza 4-chome) which is a spectacular intersection flanked by elegant buildings counting the Wako Department Store with its Seiko watch as a landmark and more eye-catching structures.
Featuring the unique Kabuki-za Theatre, Ginza is also a top location to gain some insight into traditional Japanese culture.
Not surprisingly Ginza features more Michelin-starred restaurants than any other part of Tokyo and it is therefore one of the best areas to stay in if you want to be surrounded by fine-dining restaurants.
Staying in Ginza you will be close to the Chiyoda Imperial Palace, the old Tsukiji fish market with its market stalls offering fresh seafood, as well as busy Tokyo Station. In case you consider jumping on the Shinkansen trains to other parts of Japan, Tokyo Station is really conveniently close to Ginza (within walking distance). Moreover, Tokyo Station is also a food mecca for the eager and food-obsessed traveller – try for instance Tokyo Station's Ramen Street!
Where to stay in Ginza
Advertisement
Budget
Hotel Vista Tokyo Tsukiji
is conveniently located close to a couple of Japanese temples and shrines and near all the fashionable stores in Ginza.
Guests can enjoy an Asian traditional breakfast in the hotel, rooms are air-conditioned, and the hotel provides a luggage storage space for guests.
Mid-range
the square hotel GINZA is located in Ginza / Chuo in a lively neighbourhood and features a restaurant/café on site. The hotel features a common hot bath and has a remarkable design. It is located near the Antique Mall Ginza and the Wakayama Art Museum.
Top
The Gate Hotel Tokyo by Hulic is located in the vibrant city – a 15 minutes' walk from Tsukiji Fish Market and 1.5 km from Japan Imperial Palace. From the hotel there is easy access to public transport. The property features a terrace, a fitness centre and free WiFi. Rooms are large and come with flat-screen TV's.
7. Odaiba / Tokyo Bay
Why stay in Odaiba / Tokyo Bay
If you want to visit one of the best theme parks in the city (maybe if you visit as a family) or want to stay in a modern and futuristic part of the city, then you may as your first choice consider one of the hotels in Odaiba / the Tokyo Bay areas – this is a completely unique part of the city where you will feel the vibe of a relatively resort-like district. In particular, if you have Tokyo Disney, Legoland Discovery Center Tokyo, or maybe teamLab Borderless in mind, you may pick one of the hotels here as the perfect – and probably one of the best places to stay during your visit. You can also choose to stay in Odaiba / the Tokyo Bay areas if you are not particularly interested in ancient Japanese culture, which you will rather find in other places in the city, but instead want to indulge in a lot of child-friendly and some of the best action-based activities unique to Japan.
Explore Odaiba / Tokyo Bay
Odaiba is known for the spectacular Rainbow Bridge and the impressive replica of the Statue of Liberty. There is a wide range of attractions and leisurely things to do in this part of Tokyo: chill in Odaiba Seaside Park, Odaiba Beach, or have a hot spring experience at Oedo Onsen Monogatari, try Odaiba Ferris Wheel, explore the National Museum of Emerging Science and Innovation, Tokyo Trick Art Museum, Tokyo Leisure Land, teamLab Borderless without boundaries, the iconic Unicorn Gundam Statue, the Fuji TV Building … and so much more.
In particular Tokyo Disneyland is a big draw at Tokyo Bay – it is easy to spend an entire day – or more here! Just opposite Tokyo Disneyland you will find Tokyo Sea Life Park featuring world-class aquariums.
Where to stay in Odaiba / Tokyo Bay
Advertisement
Budget
Sotetsu Grand Fresa Tokyo-Bay Ariake
offers spectacular views of Tokyo Bay and features a convenience store, a restaurant with both local cuisine and international dishes, as well as a café. Rooms are air-conditioned. Public transport is within easy reach – only a few minutes from the hotel.
Mid-range
Grand Nikko Tokyo Daiba is the place to stay if you want to be close to central Tokyo – Tokyo Station is only a 20-minute monorail and train ride away. Rooms are spacious with a European-style decor. From the upper floors you have spectacular views of Tokyo Bay, the Rainbow Bridge and Tokyo Tower. There is both a grill restaurant, a sushi restaurant, a Japanese and Chinese restaurant on site.
Top
Mitsui Garden Hotel Toyosu BAYSIDE CROSS Tokyo is a top-class 4-star hotel with an excellent location in Tokyo – featuring both a restaurant and a public bath. The hotel offers panoramic night views of Tokyo and an outstanding buffet breakfast.
Share on Social Media
Where to Stay in Tokyo – Best Places, Hotels & Areas – First-Time Visit on a Budget
Are you travelling from Tokyo to Kyoto? Check here what you can cover in 3 days: Tokyo to Kyoto by Train – 3-day Itinerary
Read next: Hotel with a Japanese Onsen in Tokyo? and Tokyo Cherry Blossom Season
Find useful travel gear: Travel Essentials
Travel Insurance / Visa
Have you considered what you will do in the (unlikely) event of something unforeseen happening? Do you need a travel insurance? Check here if you need a travel insurance for your trip – and check here if you need a visa for your trip and apply for it!
Share on Social Media
Where to Stay in Tokyo – Best Places, Hotels & Areas – First-Time Visit on a Budget
Where to Stay in Tokyo
Budget & First-Time Visit
Tokyo Best Place to Stay
Featured image of
Where to Stay in Tokyo – Best Places, Hotels, Areas, Budget & First-Time Visit:
Peter Hempel / Pixabay
Best area in Tokyo to stay | Best Areas & Places to stay Tokyo |
Accommodation
INSPIRATION