Tokyo One Piece Tower …
or J-World Tokyo ?
JAPAN
Tokyo is a paradise for manga and anime addicted people as well as anyone with a genuine curiosity to know about this unique subculture. The two indoor theme parks J-World Tokyo and Tokyo One Piece Tower both were created to feature quirky and original attractions within the popular anime universe.
UPDATED: 29 JAN 2023
View on map
Since the original publishing of this article (JAN 2019), both J-World Tokyo and Tokyo One Piece Tower have unfortunately been permanently closed!

The Yamanote circle line takes us conveniently round to Ikebukuro Station. We are on our way to the massive building complex, Sunshine City, where J-World Tokyo can be found (unfortunately no longer, since it has been permanently closed FEB 2019). We have understood that the huge complex, in addition to J-World Tokyo, a plethora of shops and other commercial activities, features an aquarium, a theatre, an observatory and a museum as well.
The indoor theme park appears to be absolutely unique within theme related attractions in the anime category. It is relatively new in Tokyo and has seemingly gained enormous popularity right from the beginning. The more we have read about it, the more curious we have become to experience this bizarre, yet alluring place.
Where to stay in Tokyo
Advertisement
Advertisement
Even if we have spotted Sunshine City on a map, it is not obvious how to get there on foot.
At a tourist information near Ikebukuro Station we pop in to ask for directions how to get to J-World Tokyo.
Advertisement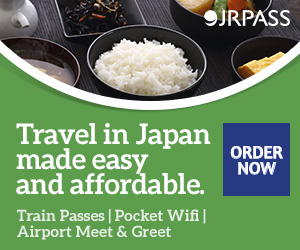 After zigzagging through the pedestrian zone, we finally find ourselves in front of a building, which, to the best of our knowledge, must be one of the points of entering the vast commercial complex Sunshine City.
Following the crowds through a long passage and one floor up, we are again challenged. All signage is in Japanese and so is the brochure we got at the tourist information. However, a large advertisement displaying an anime universe points us in the right direction, revealing just one single number among a whole lot of Japanese characters, the floor where to find J-World Tokyo.
Explore more of Tokyo?
3 days in Tokyo itinerary
Crime rate Japan/your country
Advertisement
Meet your idols in J-World Tokyo
We enter the magical world. It is kind of surreal to be here – everything is anime and manga. Attractions, images, decorations, sounds … funny enough we seem to be the only non-Japanese visitors.
There is a lot of passion and enthusiasm among the visitors who cheer when coming across their 'live' favourite anime characters walking around – and realising that they can have their photo taken with one of them!
Many of the rides are based on games. We have to admit that our poor Japanese skills, as well as our western mindset and points of reference are not sufficient to even just to understand the basic rules. Nevertheless, the rides and activities definitely seem to be both funny and challenging to the other visitors.
It seems that the indoor theme park is divided into a number of sections, each dedicated to specific anime characters such as Naruto, One Piece and Dragon Ball, as well as other characters more unknown to foreign visitors like us!
Undoubtedly, one of the more interesting parts of the site is the J-World Kitchen! People appear to be pretty ecstatic about the food relating to the anime universe. We have to try it too – and all order Naruto's favourite meal which is a famed ramen! It seems to be very popular here!
Was it already difficult to get from Ikebukuro Station to Sunshine City, enter the building and find J-World Tokyo, it turns out to be even more challenging to find our way out again to the right street exit!
Indulge in Tokyo One Piece Tower
Tokyo One Piece Tower is another theme park dedicated to the anime characters from One Piece (unfortunately no longer, since it has been permanently closed JUL 2020). It is located at the bottom of Tokyo Tower, so it is easy to combine a visit to the two attractions. You can even climb the stairs to the top of Tokyo Tower if you have the energy! We refrain from doing that and concentrate on the anime world instead.
We are lucky to come on a day without too many visitors. This means that the employee takes her time to explain a few rules to us before we are off into the One Piece fantasy world.
One of the weirder things, we are exposed to, seems to be one of the favourite activities among most of the Japanese visitors.
We are equipped with a kind of talking toy creature (in Japanese!) which will take us to a number of challenges on site. One among us has very basic Japanese skills, and, surprisingly, we are actually able to both locate and even solve some of the weird challenges!
The decorations are pretty amazing, and a self-guided tour introduces us to the One Piece characters and quirky settings. Among other places we physically enter a kitchen with a giant boar lying on the kitchen table! Not for the faint-hearted!
During the next couple of hours we integrate into Luffy's sphere (and all the other characters'). Even to us it is an interesting and funny universe, and it is quite fascinating to see the euphoria and joy – of both children and adults. The anime world is a significant side of Japan – whether you are a One Piece fan or not. If we might have doubted before coming, we are definitely not left with any doubt when leaving: One Piece is really BIG in Japan!
Tokyo One Piece Tower
Tokyo One Piece Tower opened in March 2015. Being a huge indoor amusement park inspired by the manga and anime series One Piece, it is a visit to the fictional universe of pirates, soldiers, rebels and others with supernatural or superhuman, impressive abilities.
Over 300 million copies of the popular One Piece manga books have reached the bookshelves and the fans throughout the years. One Piece Tower Tokyo is the newest approach to give insight into the captivating world and let the fans meet and identify with the characters. Experience the Straw Hat Crew at Tongari Port, Luffy and Chopper, Zoro the swordsman, Usopp the sniper, Sanji the cook and Nami the navigator. It is a sheer paradise for
otakus
(fans).
The One Piece theme park is conveniently located at the base of Tokyo Tower. It features theme based restaurants and cafés, shops with merchandise and live shows in addition to the attractions and the whole lot of games you can indulge in. Tokyo One Piece Tower Japan seems to be a favoured place among the Japanese visitors who easily spend half a day in this remarkable tower.
Read more about Tokyo (see & do, accommodation, price level, transport, safety, climate, history) in our Tokyo Travel Guide:

Do you need a 3-day itinerary in Tokyo? Then take a look at this itinerary:

If you need a 2-day itinerary in Tokyo, have a look here: Best Things to Do in Tokyo in 2 Days
Read next: Hotel with an Onsen Bath in Tokyo and How to Watch Sumo Training in Tokyo
Travel Insurance / Visa
Have you considered what you will do in the (unlikely) event of something unforeseen happening? Do you need a travel insurance? Check here if you need a travel insurance for your trip – and check here if you need a visa for your trip and apply for it!
Share on Social Media
Tokyo One Piece Tower … or J-World Tokyo
One Piece Tokyo Tower … or J-World Tokyo
Featured image of
Tokyo One Piece Tower … or J World Tokyo:
Travel In Culture
JWorld Tokyo – One Piece World Japan
INSPIRATION