Anime and Manga Passion in Electronic Tokyo
JAPAN
Immense neon ads decorate the house fronts illuminating the dark sky in all the colours of the rainbow. It almost looks surreal. There is a vague dominance of shades of pink. We are in Akihabara, the electronic Tokyo where you will find all kinds of electronic devices, as well as a variety of products for people with a true anime and manga passion.
UPDATED: 16 MAY 2021
Fascinating tall, scintillating ads are attached to the buildings, promoting all kinds of popular products. In this way the sparkling main street from Ueno to Akihabara becomes a hot spot for electronics acquisition, trendy gadgets and the Japanese eccentric, electronical consumption industry. The flashing boards undeniably leave us with the impression of a futuristic city. This is electronic Tokyo!
However, the contrasts in Tokyo between the old, traditional Japanese society and today's way of living are stark.
Advertisement
View on map
Manga and anime passion in electronic Tokyo
We needn't move more than a few streets to the side, and we will find ourselves in a completely different neighbourhood with an atmosphere of traditions and cultural heritage in contrast to modern, electronic Tokyo. We are genuinely surprised, though, how well traditional culture and present-day life seem to integrate.
Ads, manga, anime, electronics….
…and a passion for pink in Tokyo.

On our way from our local Tokyo hotel, Ryokan Edoya down to the anime and manga district in Akihabara, the electric town of Tokyo, we enter a fastfood restaurant. It is seemingly an efficient business where you can either place a take-away order at the entrance or eat at small tables or bar-stools at the serving counter.
It is not difficult to order since there are matching pictures on the walls and highly resembling plastic models of all meals. This is rather the rule in all Japanese restaurants – at least in the ones affordable to the average tourist! So even if we have communication challenges, they immediately resolve when we just point at the desired meals.
First-time tourists sometimes think that the restaurant price level in Japan corresponds to the well-known elevated house price index. Contrary to belief, it is no so. Restaurant meals can actually be very cheap compared to Western European standard. We can easily find a meal for 5-6 USD.
Traditional Japanese hotel in Tokyo
Advertisement
Hotel Edoya
Budget-friendly hotel / ryokan in the quiet neighbourhood Bunkyo near Ueno Station. The hotel features Japanese style rooms with tatami floors, futons, low chairs and a fridge. What is a real gem is the ofuro / onsen section which has both indoor and open-air hot baths. The hotel offers a Japanese (and Western) breakfast buffet and features a restaurant. There is free tea and coffee in the lobby.
HOTEL HILLARYS Akasaka
Centrally situated hotel in Minato-ku, south-west of the Chiyoda Imperial Palace. The hotel has a 24-hour front desk service and free luggage storage available. The draw is the traditional public hot bath on site. There are many dining options in the neighbourhood. The hotel is conveniently located between 3 different stations.
View more hotels by district in Tokyo!
It is not always electronic Tokyo!
Our food is promptly served. The staff member appears very polite and ensures with a smiling expression on his face and a slight bow that everything is as expected. I break the wooden chopsticks apart and indulge in the meal. After a few days in Tokyo I have actually ended up with quite a deft hand for mastering the art of the chopsticks whether it is for sashimi, udon or tempura.
The food is excellent, and honestly, so far we have only eaten absolutely delicious meals whatever restaurant we have been to and however low the price has been.
The payment process is not straightforward, though. Being used to paying with a credit card back home, we pass it over the counter as a natural thing. Japan has for many years been a leading high-tech country, and of all countries, they must of course have the latest payment technology. At least that is what we imagine in electronic Tokyo…
The guy stares at us with a frightened expression on his face. He accepts it, petrified though. It would be a breach of Japanese etiquette to refuse. The card reader is conveniently placed next to the cash register, and with a small degree of uneasiness he tries to scan the card – without success. His attempt doesn't really look right to us, but we may be mistaken. It sometimes happens abroad that credit cards for some reason or another don't work. So we pass another card to him. Same procedure.
Advertisement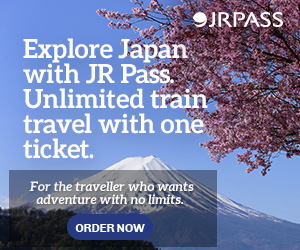 We now realise that he hasn't got the faintest idea how to use a credit card. Seemingly, none of the other staff members can help him either – despite it being an utterly simple process to run it through the reader. Eventually, he most embarrassedly accepts our help to scan it correctly. To make up for it, he does his very best to provide an impeccable and extra fast service to complete our last order. The Japanese are extraordinary!
We leave the restaurant being really amazed in this way to experience that Japan apparently is still predominantly a cash-based society. So even if we are in electronic Tokyo, there is obviously a reluctance to pay electronically.
Gachapons
… and wedding cake.

Tokyo is undermined by an intricate network of underground and train lines belonging to a whole range of different companies. Strolling down the street towards Akihabara, we follow the parallel Yamanote Line as well as other passenger trains passing by.
The otaku industry
The otaku industry prevails. Otaku is the Japanese term for people with a special interest in a subject. A fan of something. Today, there is a whole subculture around the otaku concept. Originally, it was related to anime and manga and their characters. With time it has been extended to comprise all obsessive interests within any kind of passion – manga and anime just being a particular one. One typical way to live out the otaku enthusiasm is to buy the small otaku items in the gachapon vending machines or in the otaku stores to be found on nearly any street corner or tiny shop.
Especially Akihabara has turned into a centre for devoted otakus. We spot the gachapon vending machines everywhere! Seemingly, the otaku industry has gradually taken over in Akihabara. For many years it was the unique electronic devices, not to be found anywhere else, that dominated in the electric town. Akihabara's role in featuring a uniqueness of electronics has been continuously reduced over the last years with today's online opportunities to buy all kinds of stuff.
Today Akihabara is therefore a lot more than 'electronic Tokyo'. It is a centre of anime and manga, otaku items and a whole world of entertainment, gaming and fantasy universes.
Share on Social Media
'Anime and Manga Passion in Electronic Tokyo'


Anime and manga passion
Continuing down the main street we now approach the immense stores for gadget, cosplay, anime and manga passionate people, namely the stores Mandarake and Animate. We enter into the fantasy universe where we immediately get totally overwhelmed. It is impossible to try to capture all impressions. A whole new world of manga cartoons, anime characters and their related products appears. Most of the characters are completely unknown to us, but we do dispersedly spot Darth Vader, Naruto and a few other figures, we recognise.
The passion for manga and anime goes beyond the visible street level. All of a sudden we find ourselves deep down on an underground floor. If we didn't know better, we might take it for a public library due to infinitely long rows of bookshelves. It is like a maze and we nearly get lost between the books. Nevertheless, it appears that it is in fact an amazing manga cartoon store – for anyone with an obsessive manga passion!
When we take out the seemingly dull books, it turns out to be colourful mangas revealing popular fantasy universes. A competent shop assistant guides one of us to find the Naruto shelf!
Akihabara abounds with manga cartoons in all shades – it is a paradise for the anime and manga addicted!
Our visit reveals the existence of hundreds or maybe rather thousands of anime and manga productions ordinary people like us have never even heard of in Europe. The store abounds with manga books to fulfil any manga passion. In fact it is a great place to find the perfectly unique souvenirs to take home!
To walk through all the floors of these mega stores, one after the other, is quite entertaining. More than once we are completely taken aback by what we see. All of a sudden we find ourselves on a floor filled with cosplaying costumes and top trendy selections of make-up and accessories. Honestly, I haven't got a clue whether it is for men or women, but I am absolutely speechless.
Outside again, we nearly bump into a girl, dressed up as a Bavarian waitress. A few seconds later we spot pink Japanese ladies, seemingly resembling some well-known anime characters. No one seems to take any special notice of the girls since their appearance obviously is part of the usual picture here. They are promoting one of the nearby maid cafés.
Akihabara / Electronic Tokyo
… with gaming …

When passing a bustling gaming hall, a Pachinko arcade, our attention is inevitably drawn to the activities inside. This is another popular side of electronic Tokyo. Curiously, we enter into the hall to see for ourselves what it is like. Insanely loud music meets us as soon as I open the door.
Seemingly, the young men are very addicted to the games on their machines. In the very moment we are inside, a Japanese employee approaches us to charge us an amount. We have no idea what the deal actually comprises, and even less if we can stay inside without paying. Therefore we are soon out again! The short moment in noisy surroundings is already about to trigger a splitting headache.
Anyway, I have to admit that the world of entertainment, games, otaku objects and electronics in Akihabara combined with a fascinating anime and manga universe has triggered my curiosity far more than I had expected!
The father of manga passion and anime culture
In essence, anime is the animated version of the Japanese manga books. The manga passion and anime culture in Japan notably began to accelerate after World War II.
One of the driving forces behind the developing anime culture was Osamu Tezuka. He is known in Japan as precisely the father of manga and anime. As young he was tremendously inspired by Walt Disney. Being a promising cartoonist he created some of the biggest successes in the genre in Japan. It was in particular his Astro Boy (Tetsuwan Atoma) which was his convincing masterpiece and breakthrough to fame. His outstanding style and original approach enabled him to get international success as well.
Since Tezuka's boom, manga and anime culture has literally exploded in Japan. Today it is so integrated – whether you want it or not – in the Japanese society that there are references to anime characters in countless public places.
Read more about Tokyo (vibe, see & do, accommodation, price level, transport, safety, climate, history) in our Facts About Tokyo – Travel Guide.
Do you need a 3-day itinerary in Tokyo?
See also our 2-day itinerary for Tokyo: Best Things to Do in Tokyo – Itinerary 2 Days
Read next
Hotel with an Onsen in Tokyo
11 Must-See Temples in Kyoto
Featured image of
Anime and Manga Passion in Electronic Tokyo:
Travel In Culture
INSPIRATION