Best Things to Do in Tokyo Itinerary 2 Days
JAPAN
How to make an itinerary to get the most out of 2 days in Tokyo – and find the best things to do in the world's biggest city?
UPDATED: 29 JAN 2023
View on map
What to do in Tokyo in 2 days? We will suggest an itinerary covering some of the absolute top sights in Tokyo – tweaking it with a few of our favourite spots – for 2 full days in the Japanese capital. If you have more time, you can of course easily stretch the Tokyo 2-day itinerary over more days.
Advertisement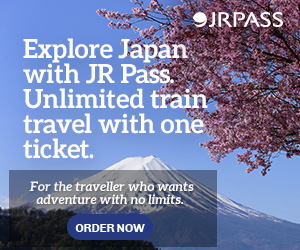 You should check beforehand what kind of day pass you will want to have for the public transport while in Tokyo. You may purchase a Japan Rail Pass (if you have the intention to make trips out of Tokyo as well – in case you stay longer in Japan) which you can also use for these 2 days in Tokyo – for instance on the JR Yamanote Line.
Where to stay in Tokyo
Advertisement
Advertisement
You may also want to have a look at our Tokyo Travel Guide for the practical matters like transport, hotels, climate, price level and other useful facts.
If you have 3 full days in Tokyo, you can also check out our 3-day itinerary for Tokyo.
DAY 1
MORNING
1. Asakusa Kannon Temple / Sensoji Temple
First thing in the morning you will take the train to the Asakusa Kannon Temple also known as the Sensoji Temple. Your itinerary starts here with the probably most significant Buddhist temple in Tokyo – it is definitely a must-see during your 2 days! Just off the temple you will find the lively Nakamise Street with a ton of shops offering traditional Japanese souvenirs. If you find time again in the evening, you may even opt to return. It is just as breathtaking an experience to see the Sensoji Temple at night where you have it nearly all for yourself!
Advertisement
2. Kappabashi Street
After the temple visit, don't deprive yourself of a visit to some of the shops in the nearby Kappabashi Street. You may well find a thing or two here to buy to use back home! It is a heaven of useful kitchenware and overwhelming plastic samples of the delicious dishes presented in the windows of many of the Japanese restaurants. It is all tempting and you will probably start feeling hungry – so it is soon time to go for a ramen, soba or udon!
AFTERNOON
3. Meiji Jingu
If you have ended up in proximity of Ueno Station, catch the Yamanote Line to Harajuku Station next to Yoyogi Park on the west side of the loop and get off there. Walking through the forested area, you will soon spot the massive Shinto torii gate leading to the Meiji Jingu – the Meiji Shrine. The shrine is dedicated to the former Emperor Meiji (1852-1912) and his wife, Empress Shoken, who introduced radical changes in the Japanese society. With him the feudal era in Japan came to an end.
The Meiji Jingu is a very popular shrine to visit, and it is often used for wedding ceremonies. Stay some minutes to see the Shinto purification rituals performed by the worshippers at the temizuya before entering the shrine.
The shrine is a very tranquil and peaceful place tucked away inside the green, surrounding park, far from the bustling atmosphere in other, busier parts of Tokyo. You cannot help having the illusion that time has stood still for a few hundred years here.
4. Takeshita Street
When you decide to move on, you will find your way back to Harajuku and the renowned Takeshita Street. The ambience in the lively street stands in sharp contrast to the traditional setting at the Meiji Jingu where you have spent the last couple of hours. Here in Takeshita Street you will experience young Tokyo with its trendy shops and teenagers being part of the popular Kawaii or pop culture fashion.
EVENING
5. Shibuya Crossing
By now it is time to head for the busiest pedestrian crossing in the world at Shibuya Station! At this time of the day you will likely get to see it at the most lively time during rush hour. Just outside Shibuya Station (taking the Hachiko Exit) you will be met by the multitudes going home after work. It is quite an experience to stand here waiting for the red lights to change – with more and more people lining up around you. The crowd can get very dense! Just follow the crowd when everyone sets off into the Shibuya Crossing! In some miraculous way you will get through! Right above Shibuya Crossing you will find Shibuya Sky – the relatively new open-air observation deck with a 360° view over Tokyo!
6. The Hachiko dog statue
Don't forget to get a glimpse of the Hachiko dog statue outside Shibuya Station. Hachiko is unquestionably Tokyo's most famous and faithful dog ever – it waited tirelessly every day outside the station for its master to return from work – even after his death!
Around Shibuya Station there are many restaurant options – and you may want to pop into one of the places here for dinner – maybe to try some tasty sushi or sashimi?
If you feel up to it, you may also opt to complete your day by going once again to the Sensoji Temple to experience the views of it by night.
Share on Social Media
Best Things to Do in Tokyo – Itinerary 2 Days
DAY 2
MORNING
7. Ueno Park
Close to Ueno Station you will find one of Tokyo's great parks, Ueno Park, home to some of the most prestigious museums and a cherished place to come to view and photograph the cherry blossoms in spring. It is the epitome of Tokyo where modern culture and a diversity of people blend with old traditions at the temples and shrines throughout the park. The park was the first public park in Japan, founded in 1876.
You will start the second morning of your 2 days in Tokyo itinerary here. One of the best things you can do is to sit down at the large fountain and do some people-watching – an excellent way to take in the Tokyo culture here.
8. Tokyo Metropolitan Art Museum
Select one of the fabulous museums to get more insight into Japanese culture – for instance the Tokyo Metropolitan Art Museum. It features six galleries of various art in the genres of painting, ceramics, calligraphy and sculptures and showcases works by both Japanese and foreign artists. Museum entrance is free, but there can be an exhibition admission fee. Note that the museum is closed every 1st and 3rd Monday.
Grab some lunch in the museum restaurant – or go to the nearby Ameyoko bazaar-style market (the old World War II black market, by then offering American products), situated between Ueno Station and Okachimachi Station, which has tons of food options.
AFTERNOON
9. Yanaka Cemetery
It is now time to move on to a real traditional part of Tokyo – the Yanaka district. From Ueno Park you can go on foot through small local, charming streets to the vast Yanaka Cemetery. Take a stroll in the historic cemetery and look for the grave of the last shogun of the Edo period.
10. Yanaka Ginza
We believe that one of the best things to do in Tokyo is to visit the nearby Yanaka Ginza, the quaint, old shopping street in the Yanaka district close to Nippori Station. It is with its timeless Shitamachi atmosphere quite a reminiscence of ancient Tokyo – mixed with a variety of modern products sold in the street. You will probably be tempted to taste some of the delicious bites from the food stalls along the street. Yanaka Ginza is a real gem!
EVENING
11. Akihabara – anime and manga
You will now move on to ultra-modern, high-tech Tokyo. From Nippori Station the Yamanote Line conveniently takes you 4 stops down to Akihabara Station.
For the next couple of hours you will now indulge in the popular anime and manga universe with a bustling atmosphere inside the immense stores with a nearly infinite variety of otaku objects and other gadgets. The otaku stores are numerous and overwhelmingly unique.
One of the best things to do in Tokyo is to visit Akihabara – the district of anime and manga as well as location of electronics shops, computer games and arcades. The subcultures thrive and you will soon realise how immense this entertainment industry is in Japan. If you are just the slightest anime addict, you absolutely need to enter one of anime and manga stores such as Mandarake or Animate!
Your attention will probably also be caught by the cosplaying culture in the streets here – and maybe your dinner will be in one of the maid cafés like Pinafore where the waitresses are dressed up like maids and the setting is cosplay-like.
12. Tokyo Tower
After 2 full sightseeing days in Tokyo, last thing on your itinerary is to get a fabulous view of Tokyo by night. Complete your second day by ascending Tokyo Tower. Before going, check updated opening hours and fees for Tokyo Tower here.
Are you staying in Tokyo for 3 days? Then you might find our 3-day itinerary for Tokyo useful: What to Do in Tokyo in 3 days – itinerary
Maybe you plan on a 3-day roundtrip from Tokyo to Kyoto and Nara? Check out our guide Tokyo to Kyoto by Train: Ultimate 3-day Itinerary
You can find more detailed information for your Tokyo trip and Japan in our Tokyo Travel Guide:

Read next: Hotel with a Japanese Onsen in Tokyo and Where to Watch Sumo Training?
See: How to Travel Light
Travel Insurance / Visa
Have you considered what you will do in the (unlikely) event of something unforeseen happening? Do you need a travel insurance? Check here if you need a travel insurance for your trip – and check here if you need a visa for your trip and apply for it!
Featured image of
Best Things to Do in Tokyo – Itinerary 2 Days:
Travel In Culture
Best Things to Do in Tokyo 2 Days Itinerary
INSPIRATION