What to Do in Tokyo in 3 Days Itinerary
JAPAN
Tokyo is the world's biggest city with around 40 million citizens. Whether a first-time visitor or not, it may well be a bit overwhelming to decide on what to do in Tokyo in 3 days, as well as an itinerary. So how to plan your itinerary to make the most of your 3 days in Tokyo?
UPDATED: 29 JAN 2023
View on map
What to do in Tokyo for 3 days? Below you will find a Tokyo 3-day itinerary covering A LOT of the major sights and places in the Japanese capital. The itinerary is based on our personal experience in Tokyo, and it is at least a good starting point for what to do to make the most of 3 days in Tokyo. It is compact (but doable!), and of course you can opt to stretch it over more days, if you prefer!
Travel Tips
Advertisement
Advertisement
To be well prepared for your Tokyo stay, you should beforehand check out which transport options suit you best, also depending on whether you will be using a day pass or a Japan Rail Pass.
DAY 1: Tokyo in 3 days – Itinerary
MORNING
1. Meiji Jingu
Start the day with a quiet morning walk under the large and impressive Shinto torii gate leading to the Meiji Jingu – the Meiji Shrine. Coming from Harajuku Station, you will easily spot it. Surprisingly enough, it is located in a tranquil forest close to the huge Yoyogi Park in the middle of Tokyo! It was dedicated to Emperor Meiji (1852-1912) and Empress Shoken in 1920 when it was completed. The shrine is also today very popular in Japan and many people come here to worship the Shinto gods called 'kami'.
When watching people perform their purification rituals at the temizuya before entering the shrines, you will gain a bit of insight into the Shinto worship.
The worshippers cleanse by pouring water on their hands and mouth from a bamboo ladle provided at a water pool. They ring a bell to inform the god about their presence, bow twice, clap their hands loudly twice and finally bow deeply again. This is the traditional way to show respect and worship.
You may also be lucky enough to be at the Meiji Jingu on a day when there is a wedding taking place!
Explore more of Tokyo?
Itinerary for 2 days in Tokyo
Stay in a ryokan in Tokyo
McMeal price Japan/your country
Advertisement
2. Harajuku's Takeshita Street
Walk back to Harajuku for a bit of people-watching on Takeshita Street, iconic location for the Japanese pop culture. Here you'll find trendy shops, crepe stands and loads of cosplaying Tokyo teenagers coming for the peculiar, colourful Kawaii or pop culture fashion.
Advertisement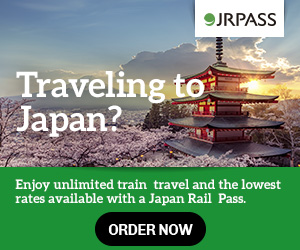 3. Yoyogi Park
In case you happen to be here on a Sunday, don't miss out on the (often) improvised show in the nearby Yoyogi Park, just at the Harajuku entrance. Here you may see the ultimate cosplaying outfits, rock & roll dancing groups of young people, Elvis dressed young men and girls with pink poodle skirts posing.
When you are done here, catch the Yamanote Line up to Shinjuku Station – the world's busiest station with 3.5 million passengers per day! It is a maze!
AFTERNOON
4. Shopping around Shinjuku Station
Pick one of the department stores like Odakyu Department Store, Takashimaya or Isetan, all located near Shinjuku Station, to get the hang of Japanese shopping culture and fashion. If you haven't already been tempted to have lunch at Harajuku, it is now time to find a place to grab some lunch!
If you feel up to it, you may also opt to go to the huge complex Sunshine City that even features an aquarium, a bit east of Shinjuku Station. It is now you will have to decide whether you want to indulge in shopping in Shinjuku a great part of the afternoon …. or if you want to continue to Tokyo Metropolitan Government Building east of Shinjuku Station for a free view of Tokyo. You will probably not have time for both.
5. Tokyo Metropolitan Government Building
Enjoy an amazing, panoramic view of Tokyo from the observation decks on the 45th floor, 202 m (663 ft) above the ground. The decks can be accessed free of charge. On a bright day you can even view Mt. Fuji.
EVENING
6. Golden Gai
You will now continue to Golden Gai, also close to Shinjuku Station. It is an old post-war Tokyo quarter that has remained 'intact' in style despite the economic growth during the last part of the 20th century. Today, there are around 200 tiny, shanty-style bars in the altogether only 6 narrow alleys making up Golden Gai. Most of them seat fewer than 10 people, some just 4-5! They are not all gaijin-friendly / accepting foreign tourists, but if you are willing to pay a cover charge (500-1500 Yen), you should be able to get into some of the cool bars. They tend to open from around 8 p.m.
If you feel like having dinner inside Golden Gai, you can get a ramen, a miso soup or another tasty thing in some of the small, quirky places. You may also stumble across a karaoke experience here! Otherwise Shinjuku's streets abound with tempting restaurants – at a short distance from Golden Gai.
Share on Social Media
Things to see in Tokyo in 3 days
DAY 2
MORNING
7. Watch the sumo training at a sumo stable
You cannot be in Tokyo without watching the popular sumo sport. It may not be an option to get tickets for the official sumo wrestling games since they only take place during the sumo wrestling season (January, May and September). Instead you can get to watch keiko – the Japanese sumo morning training at one of the sumo stables. Start therefore the day with going to one of the stables where it is possible for visitors to watch, for example the Arashio Beya stable (you may check beforehand that they actually have keiko on the day you want to go. They have most days). Here you can watch the morning practice (for free) through a large window.
8. Ueno Park
Continue by public transport to Ueno Park just off Ueno Station. This is a picturesque park to chill out in for an hour or so, watching the local life that plays out around the large fountain, kindergartens coming, school boys and girls passing by in their stylish school uniforms… If you arrive during cherry blossoms, you will likely see a number of people photographing the delicate, pinkish flowers throughout the day, and others flower viewing (hanami) with a picnic under the blossoming branches. There is also a number of outstanding museums located inside the park, for instance the Tokyo Metropolitan Art Museum and the Tokyo National Museum.
Share on Social Media
Tokyo itinerary 3 days'
AFTERNOON
9. Tokyo National Museum
To get a touch of traditional, Japanese culture and history, visit the Tokyo National Museum (see visitor information here). Alternatively, if you are more into something else, select one of the numerous other brilliant Tokyo museums for beginning of the afternoon (Tokyo Metropolitan Art Museum, the National Museum of Nature and Science or the famed Ghibli Museum for the history of anime).
Have lunch either before or after the museum visit, as it suits you best. You may stop at the Ameyoko market below the train line between Ueno Station and Okachimachi Station.
The Ameyoko market began after World War II as a black market with American products.
Here on the bazaar-style market you can get anything from delicate fish to dozens of bags and low-priced clothes. The restaurants in the area are popular with their offers of udon, ramen and soba, so you can certainly find something you like.
You will now be going to a real amazing Buddhist temple in Tokyo. On the way from Ueno to the Asakusa Kannon Temple, you will pass by the famed Kappabashi Street.
10. Kappabashi Street
Check out a few of the intriguing shops in the kitchenware street selling pots, pans and other kitchen utensils as well as plastic and wax samples of sushi and other dishes displayed in the restaurant windows.
Next thing is one of the major temples in Tokyo, located at a short distance from Kappabashi Street.
11. Asakusa Kannon Temple / Sensoji Temple
The most impressive Tokyo temple, the Asakusa Kannon Temple also known as the Sensoji Temple, is Tokyo's oldest Buddhist temple from year 645. Walk through the iconic Thunder Gate and see for yourself its gigantic red lantern. Shop for traditional Japanese souvenirs just off the temple in the historical Nakamise Street which is 200 m (650 ft) long.
Share on Social Media
3 days in Tokyo itinerary, tours & sights
12. Sumida River
Just a few hundred metres to the side you can take a stroll along the Sumida River with an excellent view to river cruises, ferries and not least Tokyo Skytree.
EVENING
13. Akihabara
This is the district in Tokyo famous for electronics shops, computer games and arcades, as well as anime and manga otaku stores and subcultures. Visit one the anime and manga stores Mandarake, Gachapon Kaikan, Animate or Don Quijote – it is an overwhelming and amazing experience! If you are a first-time visitor, you have probably never imaged how immense this entertainment industry is in Japan – and how little you actually know about this world! You will easily find a restaurant – or maybe even a maid café (a kind of cosplay restaurant where the waitresses serve the food dressed in maid costumes) for dinner. Popular maid cafés are for instance Maidreamin or Pinafore.
DAY 3
MORNING
14. Tsukiji Fish Market
Get up early. Take the subway to the Tsukijishijo Station or Shimbashi Station along the Yamanote Line. From here you can walk to the Tsukiji Outer Market which abounds with fresh fish and seafood in the shops and small restaurants, delivered from the new Toyosu Market. Have sushi or sashimi for breakfast in one of the restaurants like everyone else here!
15. Ginza shopping
Continue on foot to the Chuo Dori in Ginza. This is the fashionable, upscale shopping district with trendy department stores, galleries and restaurants. If you feel up to a stunning shopping experience, try out one of the shopping complexes Tokyo Plaza Ginza or Ginza Six.
When you are filled with impressions and done, take the subway down to Tokyo Tower (there are several options depending on the subway line you prefer / can use with your day pass / JR pass).
16. Tokyo Tower
If you want another view of Tokyo (of if you didn't do the Tokyo Metropolitan Government Building on day 1), you can now ascend Tokyo Tower for an extraordinary view of Tokyo. Check the admission fees here. Grab a quick bite for lunch here.
AFTERNOON
You will now travel a few centuries back in time. Take the subway to Nippori Station (the Yamanote Line).
17. Yanaka Cemetery
Take a stroll inside the old Yanaka Cemetery and see if you can find the grave of the last shogun of the Edo period, Tokugawa Yoshinobu. The historic cemetery gives you a bit of insight into Japanese Buddhist burial customs.
18. Yanaka Ginza
Continue through the quiet Yanaka district. It is a most traditional neighbourhood with intricate streets, small local shops and spirits of a bygone time. It is one of our most cherished areas in Tokyo! Especially when you arrive at Yanaka Ginza, the busy local shopping street. Ceramics and other artisan artifacts blend with the delicate fragrance of tea, spices and Japanese cuisine. If you seek the authentic, quaint Tokyo, this may well end up being your favourite Tokyo neighbourhood! Take your time – you can easily spend all afternoon here!
EVENING
The Yamanote Line will now conveniently and counterclockwise take you down to Shibuya Station.
19. Shibuya Crossing
At Shibuya Station take the Hachiko Exit (Exit #8) to reach the famed Shibuya Crossing. You will be arriving end of the day which will throw you directly into the hustle and bustle at the Shibuya Scramble Crossing, the busiest pedestrian crossing in the world. Best spot to watch the myriad of humans intertwining on their way through the crossing is from the second floor of the Starbucks coffee shop. 230 metres above Shibuya Crossing you will find the new Shibuya Sky – an open-air observation deck with a 360° view over Tokyo.
20. The Hachiko dog statue
Before finding a restaurant for dinner, you should just take a look at the small dog statue in front of Shibuya Station. It is the famous Hachiko dog which was an amazingly faithful dog waiting all day for years at Shibuya Station for its master to return from work – even after his death. It is unarguably one of the most famous meeting points in Tokyo!
A night out at Roppongi: If you still have a bit of energy for a night out, you may now continue to the entertainment district Roppongi to experience Tokyo's legendary nightlife in some of the hip bars and clubs! You can also opt to have dinner at a fashionable restaurant here.
Where to stay in Tokyo
Advertisement
HOTEL HILLARYS Akasaka
is a centrally situated hotel in Minato-ku, south-west of the Chiyoda Imperial Palace. The hotel has a 24-hour front desk service and free luggage storage available. The draw is the traditional public hot bath on site. There are many dining options in the neighbourhood. The hotel is conveniently located close to 3 different stations.
the square hotel GINZA is located in Ginza / Chuo in a lively neighbourhood and features a restaurant/café on site. Remarkable design. The hotel features a common hot bath. Located near the Antique Mall Ginza and the Wakayama Art Museum.
Hotel Gracery Asakusa has a top location in Asakusa near the vivid and popular streets around the old Sensoji Temple and is near the kitchenware street, Kappabashi Street. Ueno Station is within 20 min walking distance and Tokyo Skytree within 20 min. All rooms are equipped with a kettle, air conditioning and a flat-screen TV.
View more hotels by district in Tokyo!
Have you only got 2 days in Tokyo? Then check out our Tokyo 2-day itinerary
Besides the 3 days in Tokyo trips, would you like to to on a 3-day round trip from Tokyo to Kyoto and Nara? Read our guide Tokyo to Kyoto by Train: Ultimate 3-day Itinerary
You can find more useful, practical information for your trip to Tokyo and Japan in our guide Tokyo Travel Guide.
Read next: Hotel with a Japanese Onsen in Tokyo and Tokyo's Anime and Manga Culture
Travel Insurance / Visa
Have you considered what you will do in the (unlikely) event of something unforeseen happening? Do you need a travel insurance? Check here if you need a travel insurance for your trip – and check here if you need a visa for your trip and apply for it!
Featured image of
What to Do in Tokyo in 3 Days:
Travel In Culture
INSPIRATION